And you thought your swimming pool party at age 10 was impressive.
Kim Dotcom, Megaupload founder and still legally embattled potential extraditee, recently announced a celebration due to take place on the 20th of January, that would not only recognise his birthday (21st) but also the two year anniversary of the raid on his house by the FBI and New Zealand authorities, which ultimately saw him arrested and his assets seized, over accusations of conspiracy to commit copyright infringement.
However the 2,000 free tickets he initially promised went within minutes, leading to him to open up registrations for the "#PartyParty" which saw thousands more people sign up to go. When that number broke the 15,000 mark, Dotcom made the announcement that it was changing venue, as the previous one just wouldn't have been able to handle it.
It's now set to take place in the Vector Arena in Auckland, which can handle over 20,000 if necessary.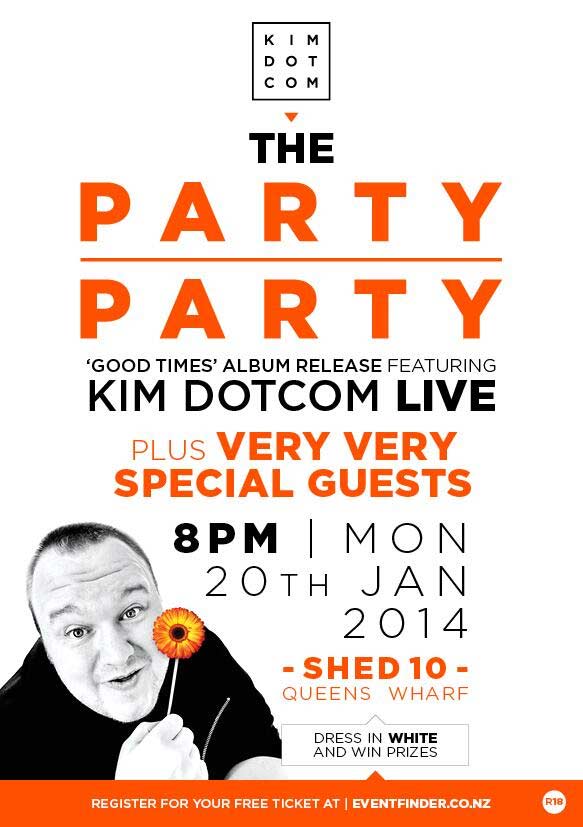 Dotcom is also launching his new album at the show, some of which was heard during the filming of Vice's documentary on the man. Partygoers that dress in white will receive a free copy and will even have a chance of winning a $1,500 home stereo system.
If you want to register and get yourself a ticket, head over to the EventFinder page.
KitGuru Says: Any of our Australian readers thinking of checking this out? If so, please send us your pictures, we'd love to see them.