We heard a short while back that the NSA had, during its time playing watergate-world, sent a bunch of agents to also-play World of Warcraft, Second Life and a bunch of other MMOs, as it was believed that terrorists were using the virtual worlds to communicate with one another. While this no doubt ultimately resulted in a lot of level 80 NSA Taurans and not much else, the organisation did draft a report on how recordings of Osama Bin Laden could be used in conjunction with a 3D avatar of the ex-living-person, in order to recruit new terrorists in virtual reality.
You might think this would have been a quick throwaway statement, but no, it in-fact was part of a 126 page report known as the "3D Cyberspace Spillover: Where Virtual Worlds Get Real", that was commissioned by the Office of the Director of National Intelligence.
"Imagine that jihadist supporters create a detailed avatar of Usama bin Ladin and use his many voice recordings to animate the avatar for up-close virtual reality experiences that could be used to preach, convert, recruit, and propagate dogma to the media," reads one quote from the study. As Wired points out, the Usama spelling is an intelligence community slang for the man.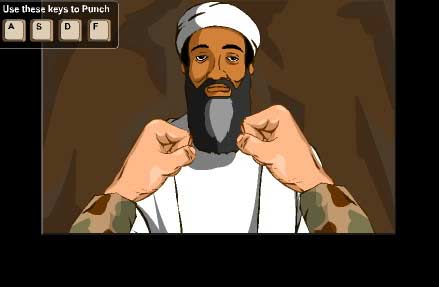 I'm sure the West can come up with its own Osama games to counter them though
The worry in the intelligence community, at least at the time, was that Osama could continue to instil hatred in people, encouraging them to acts of violence and terror for a long time to come, whether he was killed, imprisoned or not. 
Kitguru Says: Well we know how that story ended now, since it's been over two years since Bin Laden was killed in a raid on his Pakistani compound. I do wonder if there's any truth to this report though. He's faded into memory here, but perhaps in some circles he's still a figurehead of sorts.