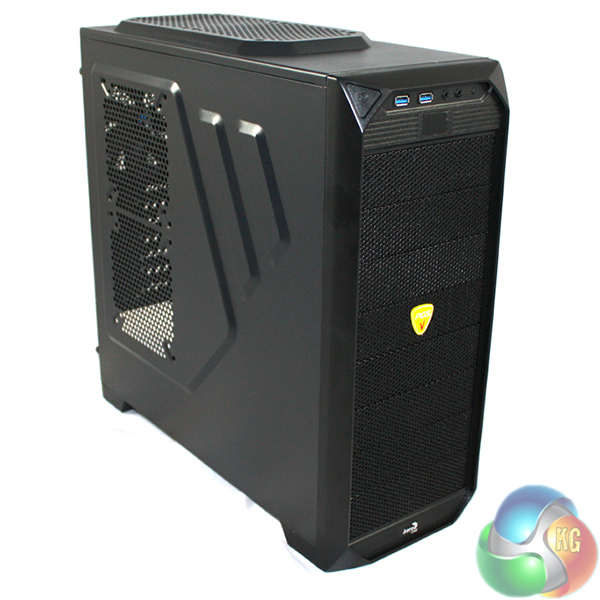 January 31st, 2014 at 8:28 am - Author
Today we are going to look at one of the latest cases from Aerocool – the Vs-92.  This particular model features in Aerocool's PGS (Performance Gaming System) range, and has been designed for those gamers who are looking to build a well-featured system, on a budget. We look forward to seeing how it performs in our tests and whether it offers as good value for money as it appears to on paper.
Aerocool aren't a particularly well-known brand but they have been around for a few years now, producing a range of products which include cases, power supplies, fans, and peripherals.  We have looked at a number of their cases in the past and have been generally impressed with what they have to offer.  They are particularly well-known for their touch screen fan controllers, which would set you back around the same amount of money as this case.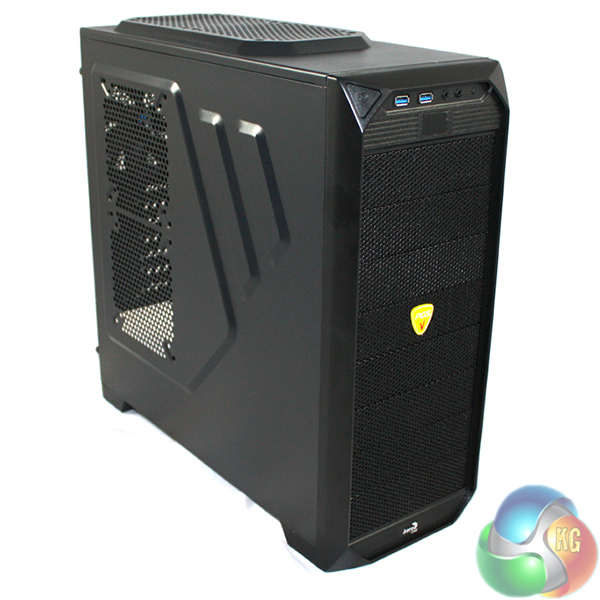 Features
Supports Long VGA Card up to 40cm
Includes Temperature VFD display – shows system temperature
Install up to 12 fans – Superb Airflow
Includes USB3.0 internal connectors x 2 + Audio (HD) + Mic
Includes 1 x 12cm Black fan (back)
All Black interior for the Black version and All White interior for the White version
Includes Dust Filter for PSU
Includes 3 sets of ODD screw-less kit
Includes 6 units of Multi-purpose adaptors – can be use to install HDD (2.5″, 3.5″, SSD) or as a fan adaptor
Cable routing management
Pre-drilled CPU holes for easy mounting and removable of CPU cooler
Pre-drilled water-cooling holes with rubber protection
Brown box packaging