Nintendo on Thursday made a number of important announcements regarding the company's future. The legendary firm will continue to develop its own hardware platforms and will ensure that in the future they will be more competitive than the current generation. While the firm will not make its games available on smartphones and tablets, it may still develop certain titles for those platforms and license its game characters to third-parties in a bid to popularize them in general. In addition, Nintendo is thinking about special platforms for developing nations and health improvement.
"We therefore believe that dedicated video game platforms which integrate hardware and software will remain our core business," said Satoru Iwata, the president of Nintendo, during his presentation for investors, journalists and financial analysts. "Naturally, we are moving ahead with research and development efforts for future hardware as we have done before and we are not planning to give up our own hardware systems and shift our axis toward other platforms."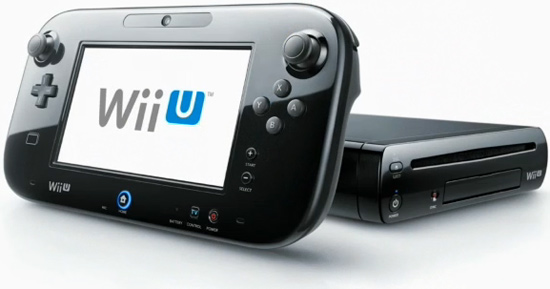 Nintendo does not want to develop games for rival platforms since this will boost their competitive positions among gamers and still will not provide the firm all the benefits it has as an integrated hardware-software provider.
"I have often heard the opinion from many that Nintendo should release its first-party content on smart devices. The rationale behind such a suggestion, in my view, is that it would be illogical not to expand our business on smart devices given that they have outsold dedicated video game systems by a large margin," said Mr. Iwata. "However, we believe that we cannot show our strength as an integrated hardware-software business in this field, and therefore it would difficult to continue the same scale of business in the medium- to long term."
But Nintendo also cannot ignore the revolution that the smartphones and tablets bring completely. Unfortunately, Mr. Iwata did not want to discuss actual plans, but just let everyone know that Nintendo was working on something for mobile devices. This could be games, but not necessarily featuring Mario or Zelda IP, or this could be something else featuring those characters.
"We would like to, instead of directly expanding our business on smart devices, focus on achieving greater ties with our consumers on smart devices and expanding our platform business. […] We will use a small, select team of developers to achieve it. […] I have not given any restrictions to the development team, even not ruling out the possibility of making games or using our game characters. However, if you report that we will release Mario on smart devices, it would be a completely misleading statement. It is our intention to release some application on smart devices this year that is capable of attracting consumer attention and communicating the value of our entertainment offerings, so I would encourage you to see how our approach yields results," stressed the president of Nintendo.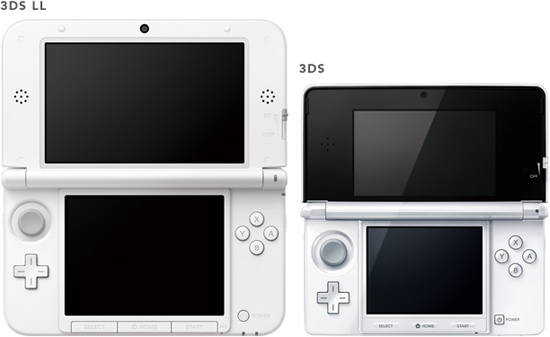 While Nintendo will clearly stick to its integrated business model in the foreseeable future, the company will also try to develop more affordable hardware and software for developing markets, where inexpensive devices and $0.99 games are more common than dedicated game consoles as well as fully-fledged titles that cost $25 or more.
"To leverage Nintendo's strength as an integrated hardware-software business, we will not rule out the idea of offering our own hardware for new markets, but for dramatic expansion of the consumer base there, we require a product family of hardware and software with an entirely different price structure from that of the developed markets," said Satoru Iwata.
Finally, the president of Nintendo outlined the company's strategy to expand into brand-new areas, where the company is not present. The grand plan is to improve quality of people's lives in enjoyable ways with the help of entertainment hardware and software.
"We will definitely maintain dedicated video game platforms as our core business, but we will attempt to establish a new platform business with which we can leverage our strengths, but which is independent from our video game platform business," proclaimed the president.
The head of Nintendo did not say much about exact ideas, but indicated that the first phase of the plan is to roll out a platform (which will consist of hardware and software) that will be designed to improve people's health and which will take advantage of the company's expertise in entertainment and engagement. Going forward, Nintendo plans to address other important parts of life, such as education and lifestyle.
Nintendo is a 125-years old company that is deeply respected around the industry. The firm is known for its creativity and ability to make proper products without using expensive technology. The company itself calls contemporary ways of competition between makers of various devices as a "brute force" approach that it does not want to take. Instead, it wants to create a new market niche for itself where it will essentially be the only player. Such method worked for Nintendo Wii and in many ways works for Apple, another admired company in the industry. But will Nintendo succeed in the future? Only time will tell.
KitGuru Says: While Nintendo's intention to discover an untouched market niche for itself is understandable and logical, the company's current troubles are a result of inability to compete in the current environment of the entertainment market. Today's electronic entertainment is all about realism, instant delivery, mobility, low costs, social interactivity, widespread availability and the latest technology. While in certain cases it is possible to fight a gun with a sword, it is impossible to fight a tank with it. Sometimes one just has to use the brute force.