Intel Corp. has changed its roadmap once again and delayed its code-named "Cannonlake" processors to an unknown date. Next year the company will introduce "Kaby Lake" processors made using 14nm FinFET process technology.
Intel's "Kaby Lake" processors will feature two or four cores, a new generation integrated graphics engine, a dual-channel memory controller and up to 256MB of on-package cache to speed up graphics workloads. The new chips will address various segments of the market, including mobile and desktop clients, reports BenchLife. The chips will feature thermal design power starting at 4.5W and up to 91W.
Not a lot of information is known about "Kaby Lake" processors. The new chips will be made using 14nm process technology, but it is unclear whether the new central processing units will feature a new micro-architecture. It is also unknown whether the new chips will support AVX-512 instructions.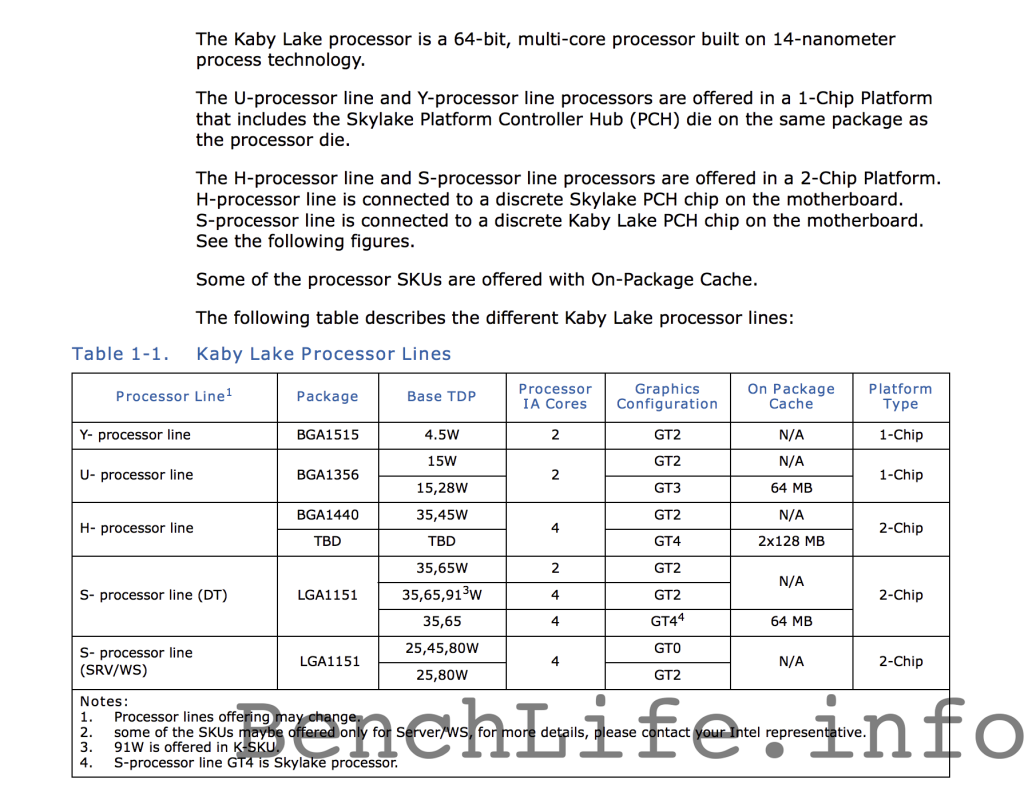 Intel's "Kaby Lake" processors for desktops will continue to use LGA1151 packaging and will be drop-in compatible with "Skylake" infrastructure and mainboards based on Intel's 100-series chipsets. In a bid to make its platforms more competitive, Intel will also add USB 3.1 support to its future core-logic sets.
While the reasons why Intel decided to delay or even cancel "Cannonlake" processors are unknown, it is highly likely that motive behind the change of plans is the postponement of Intel's 10nm fabrication process.
Intel did not comment on the news-story.
Discuss on our Facebook page, HERE.
KitGuru Says: As it appears, Intel is indeed delaying its 10nm chips to 2017. Apparently, the company's tick-tock strategy no longer works.