United Microelectronics Corp. said on Tuesday that it has successfully taped out a test chip from ARM using its 14nm FinFET fabrication technology. The company also revealed that the new manufacturing process will be ready for customer tape outs by the end of the year.
UMC and ARM recently taped out a process qualification vehicle (PQV) test chip on UMC's 14nm FinFET technology. The test chip is specifically designed to validate an ARM Cortex-A family core on a new fabrication process. Customers of UMC and ARM can license validated physical building blocks from ARM, integrate them into their designs and produce them at UMC.
The validation of the UMC 14nm FinFET manufacturing process begins the enablement process for the rest of IP ecosystem needed for UMC's FinFET technology, including the need for foundation IP and ARM processor physical design.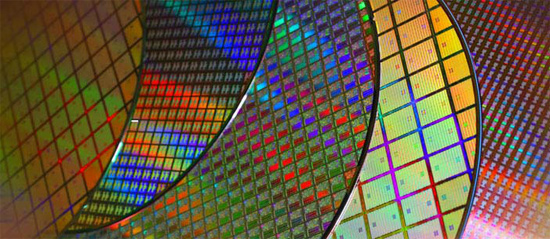 "We are highly encouraged by the test chip tape-out of a Cortex-A family core using UMC's 14nm FinFET process," said Will Abbey, general manager of physical design group at ARM. "ARM will continue its close partnership with UMC during the development of this advanced process node."
The production of the test chip also validates feasibility of UMC's 14nm fabrication process. Up to now the contract maker of semiconductors only produced 128MB SRAM chips using its FinFET technology. UMC expects its 14nm process to be ready for customer tape-out by late 2015.
Discuss on our Facebook page, HERE.
KitGuru Says: It is interesting to note that UMC decided to renamed its FinFET process once again. Earlier this year it called the process as "16nm", but this time the company claims that the technology features 14nm elements.