Heat-assisted magnetic recording (HAMR) technology is expected to enable hard disk drives with considerably larger capacities compared to HDDs available today. However, the first hard drives featuring HAMR will not offer any breakthroughs since they will largely be designed to evaluate the tech and learn about mass production of such HDDs.
Jan-Ulrich Thiele, the head of HAMR technology development at Seagate, recently disclosed additional details about the forthcoming hard disk drives featuring heat-assisted magnetic recording. The company will not pursue to offer breakthrough capacities with its first HAMR-based hard drives, reports Heise.de. The prototype HDDs that Seagate will deliver to select customers in late 2016 or in early 2017 will offer only about 4TB of capacity and will use platters with approximately 1.5Tbpsi (Terra-bit per square inch) areal density (around 50 per cent increase compared to today's leading areal density).
Seagate's HAMR technology heats magnetic media before writing data to around 450°C using a laser that has 810nm wavelength and 20mW power. At present, heads with lasers are slightly thicker than traditional heads, therefore, the distance between discs in the first generation of HAMR-based hard disk drives will increase compared to contemporary HDDs.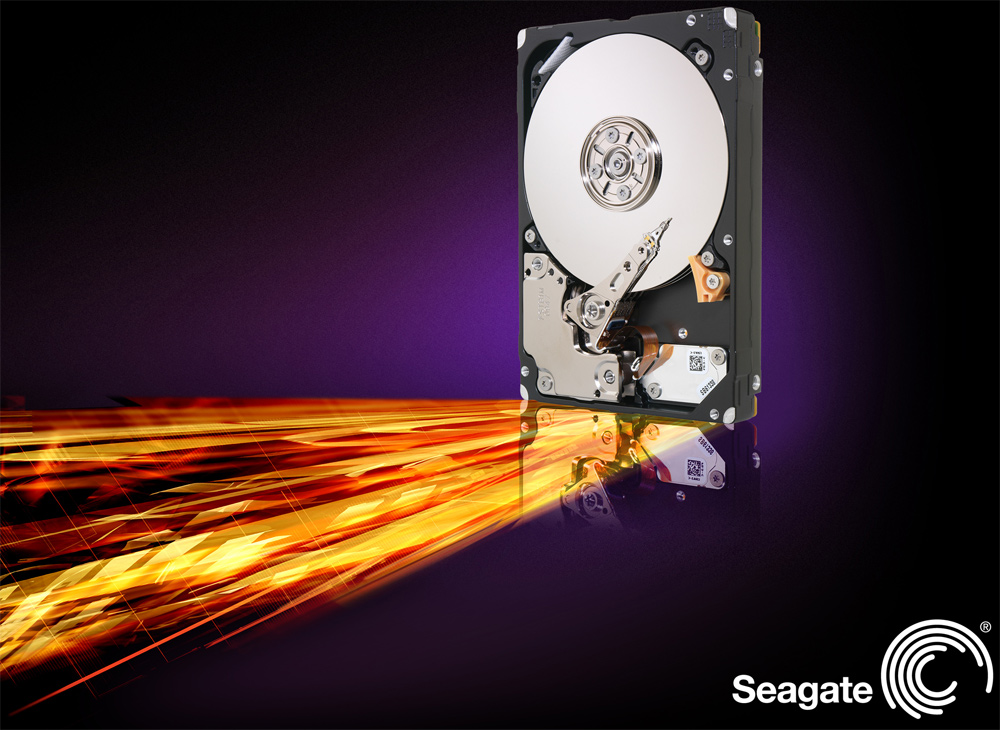 The company has serious plans to start commercial shipments of HAMR-based hard drives sometime in 2018, but field tests in late 2016 and throughout 2017 are supposed to demonstrate whether HAMR is ready for mass production. Initially, HAMR-based HDDs will be aimed at select cloud and hyperscale datacentre customers, but eventually the technology will migrate to consumer products.
HAMR is only the first step in a series of advanced recording technology for HDDs. Advanced Storage Technology Consortium (ASTC), which unites numerous makers of hard disk drives as well as developers of storage solutions, last year showcased a roadmap of HDD evolution. The roadmap covers multiple magnetic recording technologies and spans to 2025 and beyond. ASTC expects hard drives with 100TB+ capacities to emerge around 10 years from now.
Discuss on our Facebook page, HERE.
KitGuru Says: It is noteworthy that Seagate is very vocal about HAMR, whereas Western Digital Corp. and Toshiba Corp. prefer not to talk about the tech a lot right now. Perhaps, this indicates that Seagate is ahead of its rivals with thermal-assisted magnetic recording method.