In Win Development, a well-known maker of stylish PC chassis, this week introduced its 805 mid-tower, the world's first enthusiast-class computer case with USB type-C connector on the front panel. The new case is built of high-quality materials and provides rich expansion, cooling and PC configuration capabilities.
The In Win 805 mid-tower PC case is made of aluminium and 3mm tempered glass, a combination of materials that is unique to the company. The 805 features a see through skeleton case structure design which combines visual aesthetics and well-thought internal architecture that provides efficient airflow and allows to install modern computer components, such as large graphics cards (up to 320mm) and CPU coolers (up to 156mm). The signature feature of the In Win 805 is its front tempered backlit glass panel with anodized stylish hairline on front I/O section. The I/O panel sports one USB type-C receptacle, one USB 3.0 port, two USB 2.0 connectors as well as audio input and output.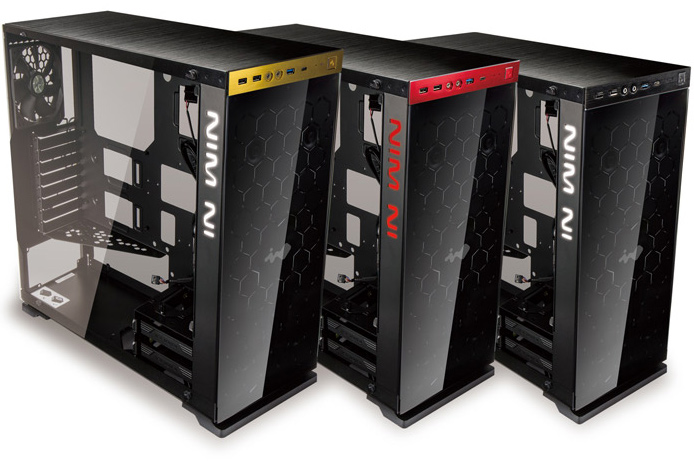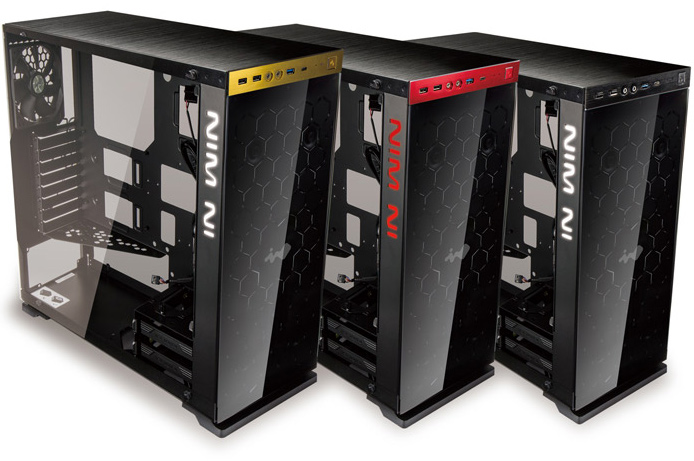 The In Win 805 mid-tower will be available in all-black, or with accents of red or gold. The new case will also come pre-fitted with a white (black/gold versions) or red (red version) LED backlit logo to match modern build aesthetics.
The new 805 chassis from In Win supports ATX, micro-ATX and mini-ITX mainboards. The case can accommodate two 3.5" storage devices, four 2.5" SSDs or HDDs and eight PCI Express add-in-cards. Unfortunately, it is impossible to install a 5.25" optical disc drive into the 805 mid-tower.
Like other enthusiast-class PC cases, the In Win 805 is optimized for both air and liquid cooling devices. It can house two 120/140mm front fans, one 120mm rear fan and two 120mm bottom fans. Alternatively, users can install a 120/140/240/280mm radiator (up to 60mm height) in the front and one 120mm radiator (up to 35mm height) in the rear.
While the In Win 805 is the world's first PC case to feature USB type-C connector on the front panel, the implementation of the port is not exactly perfect. The USB type-C receptacle uses the exact same USB 3.0 connection to the mainboard as the USB 3.0 port. As a result, even though the In Win 805 features a reversible USB type-C connector and is compatible with appropriate devices, it does not support 10Gb/s transfer-rate and cannot deliver up to 100W of power to connected devices. Perhaps, the header enabling USB 3.0 (type-A and type-C) ports could be connected to a future mainboard that supports internal USB 3.1 (assuming that it retains the same pin-out), but the USB power delivery feature cannot be enabled without additional logic for power and signal management.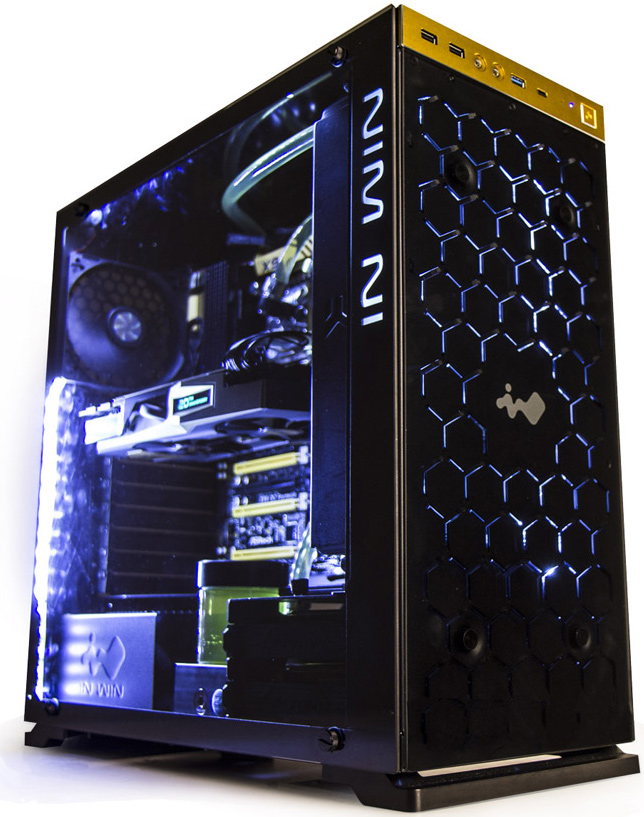 Various versions of the In Win 805 mid-tower chassis will be available starting from September globally. In the first months of availability, In Win will only offer all-black version of the 805 mid-tower with type-C connector and LED fan in Europe. In APAC region, the company will sell all-black and black/red versions of the 805 without LED accents and with USB 3.0 type-A front panel only. Various versions of the PC case will be available only in the U.S. Pricing is unknown, but it will vary depending on configuration and region.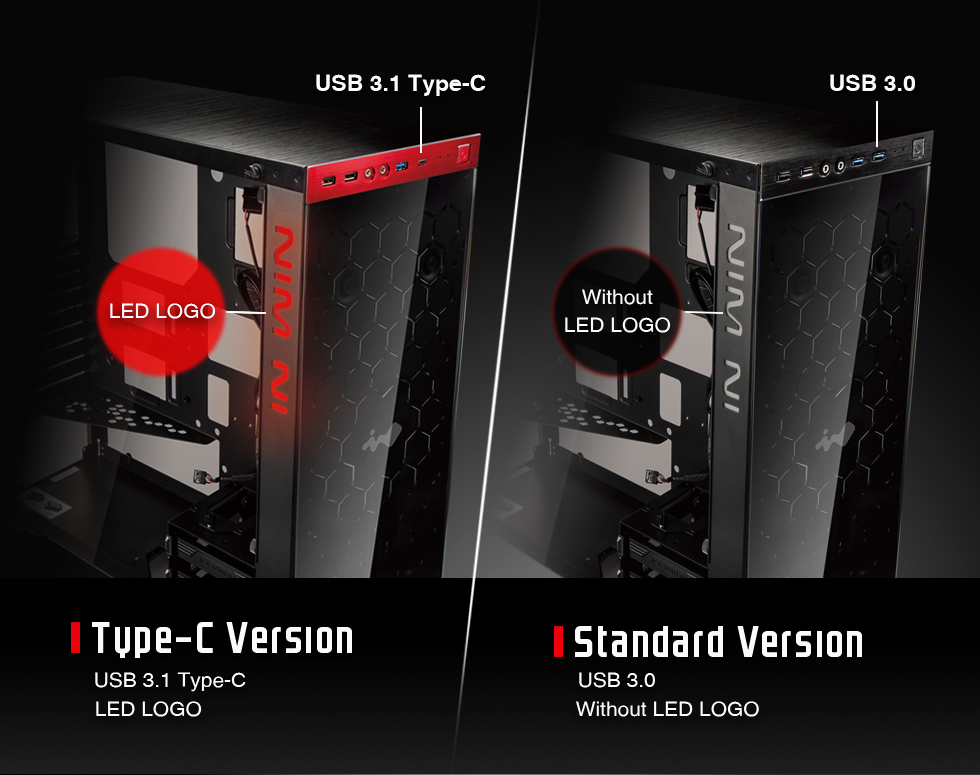 Discuss on our Facebook page, HERE.
KitGuru Says: Even though the USB type-C receptacle on the InWin 805 is not implemented really well (a proper way would resemble Asrock's approach to its USB 3.1 type-C front panel, which is an expensive way of adding connectors), it is great to see a reversible USB port on the front panel of an enthusiast-class chassis. Moreover, the In-Win 805 is also one of the most stylish cases that the company has ever made. If you plan to build an elegant PC, the 805 mid-tower is a chassis to consider.