Microsoft Corp. is reportedly gearing up to release its highly-anticipated Surface Pro 4 business tablet next month. The novelty will be based on leading-edge hardware and will naturally use Windows 10 operating system. Moreover, according to a media leak, there will be two versions of the fourth-generation business slate from Microsoft: one with 12" display and another with 14" screen.
The next-generation Microsoft Surface Pro is expected to be based on Intel Core i-series "Skylake-U" system-on-chip with up to 15W thermal design power and tangibly improved integrated graphics processor. The system will feature new-generation 128GB, 256GB, 512GB or 1TB solid-state storage devices and up to 16GB of dual-channel LPDDR3 memory, reports Jdgod web-site. The new hardware platform will significantly increase performance of the Surface Pro 4 compared to its predecessor, especially in graphics-intensive workloads.
The next-generation Surface Pro from Microsoft will feature USB 3.1 type-C receptacle and while the details about its implementation are unknown, it is highly likely that the software giant will dump all other ports in favour of the new one. The USB 3.1 type-C port, if implemented correctly, can substitute multiple inputs and outputs, including display, power and USB.
Just like the ancestor, the next-gen Surface Pro will feature a rich set of sensors, including, but not limited to, ambient light sensor, accelerometer, gyroscope and magnetometer. Expect the tablet to integrate 802.11ac/802.11 a/b/g/n Wi-Fi, Bluetooth 4.0, TPM (trusted platform module for enterprise-class encryption), high-definition front- and rear-facing cameras, built-in front- and rear-facing microphones, stereo speakers, etc.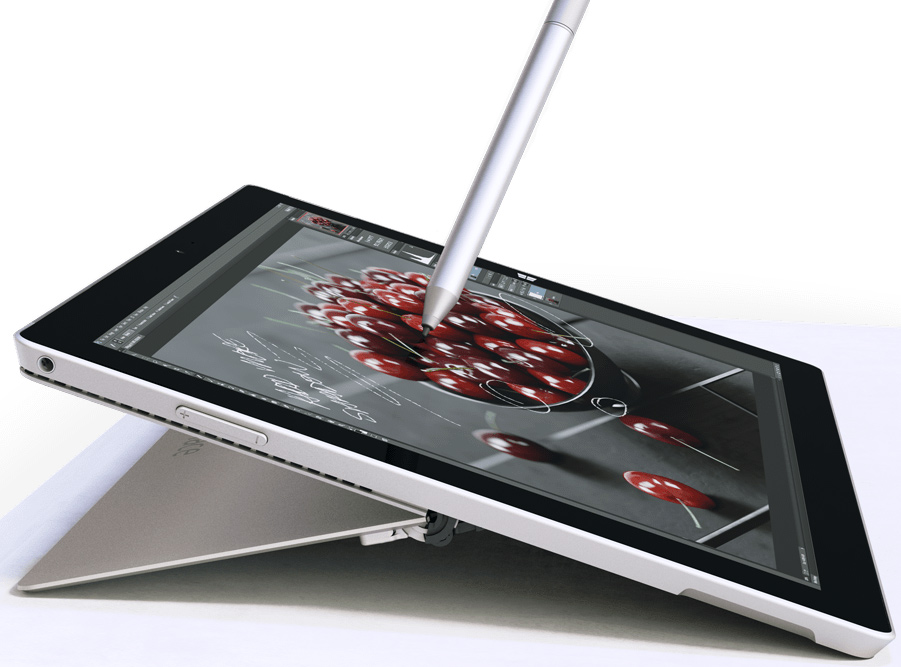 Microsoft will continue to position its Surface Pro 4 as a laptop replacement tablet, which is why it will not use Intel Core M, but will continue to utilize higher-performing Core i7/i5/i3 system-on-chips. Moreover, in addition to 12" models, the company is reportedly gearing up to offer a 14" version, which could be very useful for creative professionals. Since 12" Surface Pro 3 already features retina-class 2160*1440 resolution, the 14" Surface Pro could get something even higher.
According to unofficial information, Microsoft also plans to improve battery life of its professional slate, which is why the new tablet features a larger battery. Unfortunately, exact capacity of the accumulator is unknown.
The world's largest software developer is expected to formally introduce its next-generation Surface Pro 4 in September with initial availability in the U.S. and Canada. Pricing is unknown, but do not expect it to get lower than $799.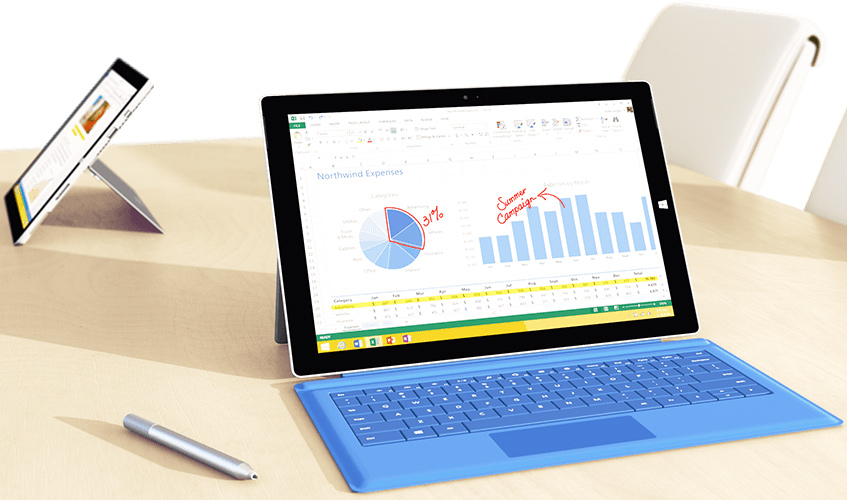 Discuss on our Facebook page, HERE.
KitGuru Says: A higher-performing and more energy-efficient microprocessor, a better operating system, USB type-C (actually, it would be nice to see Intel's "Alpine Ridge" controller that also supports Thunderbolt 3), longer battery life and other improvements will make Microsoft's Surface Pro 4 an ideal laptop replacement tablet. Thanks to the cooler CPU, it is logical to expect that the next-generation Surface Pro 4 will also be thinner and lighter than its predecessor. Unfortunately, there is still no word whether Microsoft plans to offer Surface Pro 4 with built-in 3G/4G/LTE support, a feature that is badly needed by road warriors.