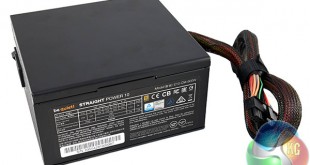 be quiet! have earned an excellent reputation over the years in the enthusiast sector by releasing a series of high grade fans, coolers and power supplies. Today we look at one of their latest power supplies – the Straight Power 10. This model replaces the best selling Straight Power E9 range and brings new enhancements including lower noise levels and improved voltage stability and regulation. Today we look at the 600 watt, 80 Plus Gold Certified model which features cable management.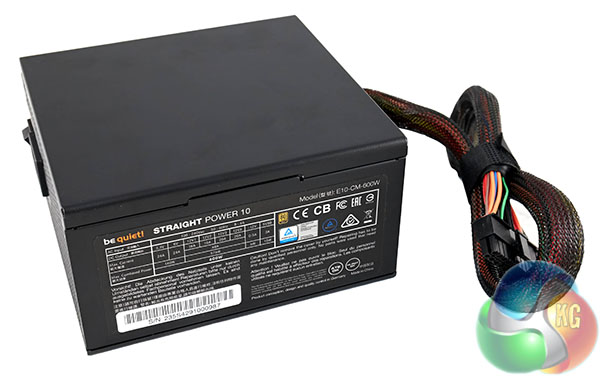 be quiet! have always had a primary goal of reducing noise levels as far as possible – obvious by their name alone. The new Straight Power 10 range of power supplies feature the latest 135mm Silent Wings 3 fan with a funnel shaped vent. This funnel shape improves airflow while reducing noise emissions at the same time.
The new 6 pole motor and redesigned bearings all help deliver noise levels better than any of their designs before. be quiet! claim that the new fans have the lowest startup rotational speed on the market, rated at 200 rpm.
The Straight Power 10 series utilises high quality solid capacitors. The capacitors on the secondary side have also been improved since the previous E9 range was released.
The new Straight Power 10 has a total of eight models in two versions: standard cabling in 700, 600, 500 and 400 Watt versions and with cable management in 800, 700, 600 and 500 Watts. The 'Cable Management' versions are not 'pure' modular designs – the main motherboard connector is hardwired into the chassis.