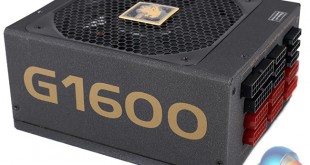 Today we are looking at a high end power supply rated to deliver 1600 watts of power. The LEPA G1600 has been a successful high end product for parent company Enermax – so much so that they have not updated it since the original release in 2012. Available for around £250 inc vat, is this a power supply you should be considering for a new ultra high end system build?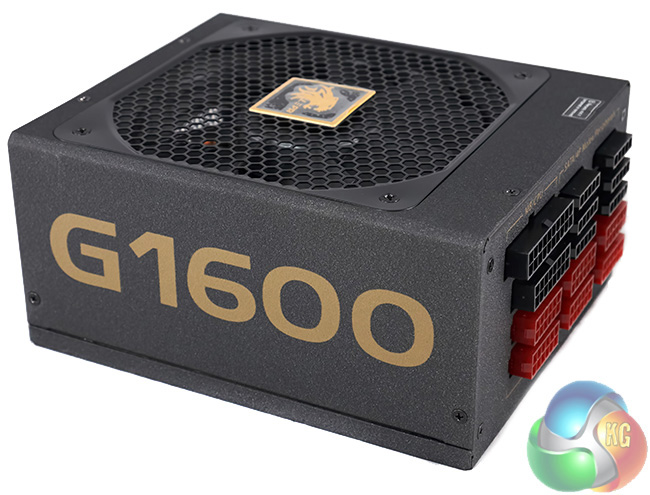 The LEPA G1600 is an 80 Plus Gold Certified power supply and is a pure modular design. It has six +12V rails to cater to the highest power delivery possible and incorporates premium grade Japanese grade capacitors for long term reliability. The G1600 utilises a high density PCB to keep physical dimensions of the supply to only 18cm in depth.
For most people a 1,600 watt power supply is completely overkill – you don't need this unless you are powering 4 or 5 graphics cards or two R9 295X2's. Our recent review of the Overclockers UK Infinity Vesuvius system showed that it could demand close to 1,200 watts under load. A 1,500 watt or 1,600 watt power supply is ideal for a system such as this – which is probably why Overclockers UK fitted it with a Silverstone Strider 80+ Silver 1,500 watt unit.
Features:
Powerful 1600W fully rated output, peak power up to 1700W
Surpassing 80 Plus Gold level (G1600-MA is 80 Plus Gold certified.)
Full Modular Cabling Design makes system upgrade and replacement easy
High Density PCB Design makes G1600 only 18cm in depth, providing more space to dissipate the heat inside the chassis
135mm ball bearing fan with thermal programmed speed controller delivers silent, cool operation
Honeycomb-shaped ventilation design increases airflow and keeps power supply cool
Solid State Capacitors and 105°C Japanese Grade A Capacitors provide great reliability
DC-to-DC Converter Design ensures system stability
Full Bridge and Zero Voltage Switch (ZVS) topologies provide superior performance and reliability
Dual Sided PCB design synergizes PCB layout
Six powerful +12V rails with high maximum loads offer great compatibility with heavy-duty graphics cards
Ability to run up to 4-Way GPU (SLI / CrossFire) and Dual CPUs together without difficulty
Compliance with EU ErP Lot 6 standards (lower than 1W power consumption at standby mode)
Over Power, Over Voltage, Under Voltage, Over Current, Over Temperature, Short-circuit protection provide great safety to your system
ATX12V version 2.4 and EPS12V version 2.92 compliant.