AMD's decision to launch its first next-gen 14nm GPU in the mid-range, the RX 480, has invoked an almost instantaneous response from its rival Nvidia. AMD released the RX 480 at the end of June into the crucial sub-$250 segment and not even a month later Nvidia is ready with its direct competition – the GTX 1060.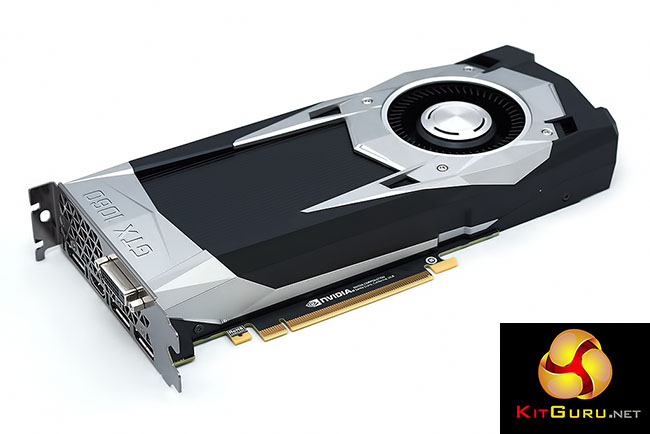 Unlike the GTX 1080 and GTX 1070 which are both based on GP104 , the GTX 1060 introduces the new Pascal GP106 GPU which, although smaller, shares many traits with GP104 including Simultaneous Multi-Projection, enhanced memory compression and support for new technologies, such as Ansel.
GP106 delivers up to 10 streaming multiprocessors compared to up to 20 on GP104, this means the total GTX 1060 CUDA core count is 1,280 rather than 2,560 (GTX 1080) or 1,920 (GTX 1070). That reduction in CUDA cores brings a respective drop in power consumption as the GTX 1060 has a 120-watt TDP, which is the same as the previous-gen GTX 960 but 30-watts lower than AMD's RX 480.
At $249 the Nvidia GTX 1060 goes head to head with the AMD RX 480 8GB, though AMD also offers a 4GB variation starting at $199. However, it should be noted that, like with the GTX 1080 and GTX 1070, the Founders Edition is more expensive than entry pricing – $299 in the case of the GTX 1060.
The decision to offer 6GB of VRAM puts the GTX 1060, perhaps deliberately so, right between AMD's two RX 480 models. That 6GB frame buffer seems like a sweet spot for covering the rare handful of games or applications that could creep beyond a 4GB frame buffer.
Nvidia hasn't detailed if the GTX 1060 is aimed a specific audience though it seems probable Nvidia has its sights on the mainstream 1080p and ever-growing 1440p markets given the GTX 1060's price point.
4K-leaning Gamers would benefit from the more potent GTX 1070 or higher, though it wasn't that long ago the GTX 980 was aimed towards 4K gamers and Nvidia claims the GTX 1060 offers GTX 980-like levels of performance, make of that what you will. Although, the omission of SLI capability limits the 4K potential of the GTX 1060.
Expect a capable Virtual Reality experience with the GTX 1060 too, Nvidia's own figures claim a 24 % advantage over AMD's RX 480. That being said we'd imagine given the significant expense of VR headsets that early adopters of this technology would lean towards a higher-performance offering, something circa $400+.
| | | | | | | |
| --- | --- | --- | --- | --- | --- | --- |
| GPU | AMD RX 480 | Nvidia GTX 960 | Nvidia GTX 970 | Nvidia GTX 1060 | Nvidia GTX 1070 | Nvidia GTX 1080 |
| Streaming Multiprocessors / Compute Units |  36 |  8 | 13 |  10 |  15 |  20 |
| GPU Cores |  2304 |  1024 |  1664 |  1280 | 1920 |  2560 |
| Base Clock |  1120 MHz |  1126 MHz |  1050 MHz | 1506 MHz | 1506 MHz |  1607 MHz |
| GPU Boost Clock |  1266 MHz |  1178 MHz |  1178 MHz | 1708 MHz |  1683 MHz |  1733 MHz |
| Total Video memory | 4096 or 8192 MB |  2048 or 4096 MB | 4096 MB | 6144 MB |  8192 MB | 8192 MB |
| Texture Units |  144 |  64 |  104 |  80 |  120 |  160 |
| Texture fill-rate |  GT/s | 72 GT/s |   109.2 GT/s |  120.5 GT/s | 180.7 GT/s |  257.1 GT/s |
| Memory Clock | 7000 or 8000 MHz | 7000 MHz |  7000 MHz | 4006 MHz |  4006 MHz | 5005 MHz |
| Memory Bandwidth |  224 or 256 GB/s |  112 GB/s | 224 GB/s |  192 GB/s | 256 GB/s |  320 GB/s |
| Bus Width |  256-bit |  128-bit | 256-bit | 192-bit |  256-bit | 256-bit |
| ROPs | 32 |  32 | 56 | 48 |  64 | 64 |
| Manufacturing Process | 14nm |  28nm | 28nm |  16nm |  16nm | 16nm |
| TDP |  150 W | 120 W |  145 W | 120 W |  150 W | 180 W |