Netflix might be a global powerhouse in the online streaming game, but its major success still lies in the U.S., where its content is richest and its pricing is competitive. Elsewhere in the world though, where that isn't always the case, it's growth is stuttering.
Last week it was reported that user growth for the service had been lower than expected thanks to reduced interest from consumers overseas. That lead to a fall in Netflix share prices of fifteen per cent, which is quite a chunk of change when you're worth more than $2 billion.
While growth is still reasonable in many European countries, where content is at least somewhat comparable with the U.S., in Asian markets where huge swathes of potential customers live, Netflix has really struggled. Regulatory barriers have made entry into China problematic and for many people the costs involved with a Netflix subscription are simply proving too expensive, as per TechCrunch.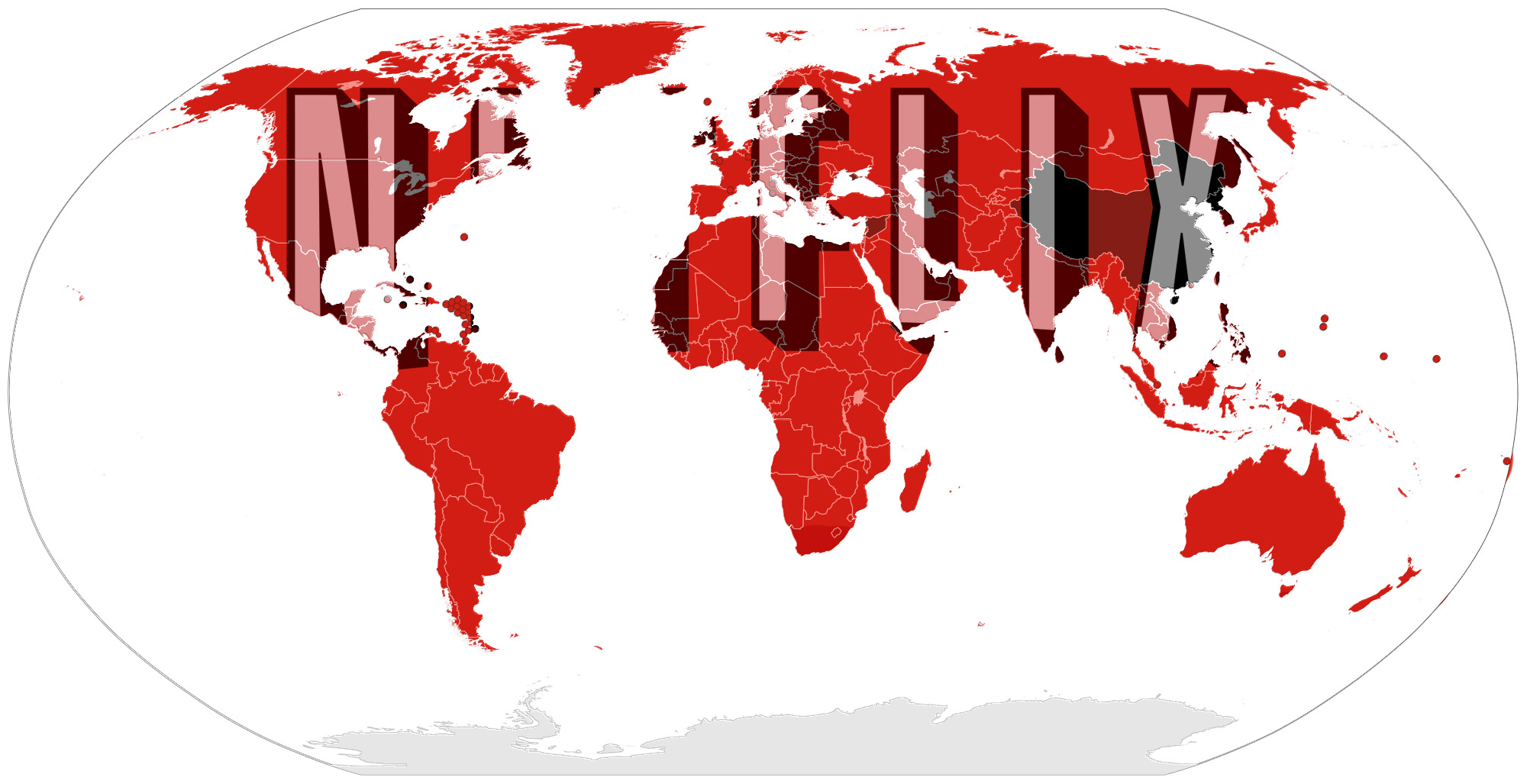 Netflix is available almost everywhere, but it's struggling to make an impact in Asian markets
Netflix is taking steps to try and combat this issue. It's still working on improving licensing deals around the world to make content from the U.S. more readily available and it's also commissioning shows for production in many other countries, like India, but that will take some time to film and build an audience.
Part of its problem is that it's no longer the only major player in the streaming game. Amazon's Instant Video and Prime options have hauled in a lot of viewing eyeballs and there is talk that Disney may go it alone with its vast library of content. There are certainly a lot of parents that would pay a pretty penny to have easy access to everything Disney has to offer.
Netflix may soon offer different pricing options in various regions though, which will help – though it will have to make sure it's stamped out VPN usage first.
Another problem Netflix has to contend with though is infrastructure. Streaming HD video requires a lot of bandwidth and in countries where ready access to high-bandwidth, high-data-cap connections is uncommon, that will prove a difficult barrier for Netflix to hurdle.
Discuss on our Facebook page, HERE.
KitGuru Says: If you don't have a Netflix subscription, how come? Is it a content issue? A pricing issue?