Google has officially taken its first step into virtual reality hardware by announcing the Daydream View headset, bringing virtual reality to a wider range of Android smartphones at a lower price compared to the Samsung Gear VR. It still requires a smartphone for display and horsepower duties but at £69, it could be a good starting off point for those interested in experiencing VR for the first time.
The Daydream View launches in November and will be compatible with a range of smartphones running Android 7.0 though an exact list isn't readily available just yet. Either way though, the headset will support the Google Pixel and Pixel XL smartphones, which are replacing the Nexus devices of old and bumping up pricing to £650.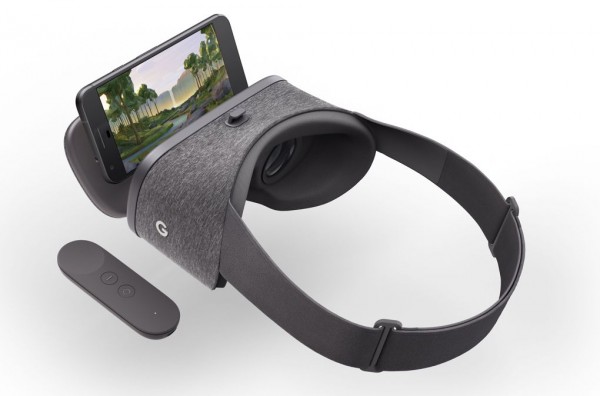 The Daydream View is covered in fabric, similar to the Oculus Rift. However, Google has opted for more colour choice, with grey, white and red options. Thought has also been put into comfortability, with breathable fabric all around, the headset is also 30 percent lighter than 'similar devices' and has been designed to fit well even with glasses on.
The headset will use your smartphone to run the Daydream VR software platform, which will give you access to media apps like Netflix and YouTube, alongside a curated set of experiences, games and helpful apps like Google Street View. In the box, you will get the headset itself alongside a remote for navigation purposes.
KitGuru Says: Mobile VR has wider potential for mass adoption compared to something like the HTC Vive or Oculus Rift. However, so far, we've only really been able to guage interest with the GearVR so it will be interesting to see how well the Daydream View does in terms of sales and popularity.