It looks like the bottom might have finally fallen out of perhaps the most successful gaming franchise ever: Angry Birds. While the game series may have been the first to break through the billion and two billion downloads mark, profits at its developer Rovio fell dramatically last year. Off of the back of less interest in the game itself, merchandise sales have tumbled, leading to a 73 per cent drop in the company's revenue.
Released in 2009 and based on well received flash games like Crush the Castle and Castle Clout, Angry Birds has over the past few years become an international phenomenon. In 2012 the Finnish developer launched an Angry Birds theme park and has playgrounds, toy lines, TV shows and more based on the ever evolving game series, which has gone to space, teamed up with Star Wars characters and even the Transformers made an appearance in one of the games. This success led to Rovio pulling in 173 million euros in 2013, but 2014 was far less impressive.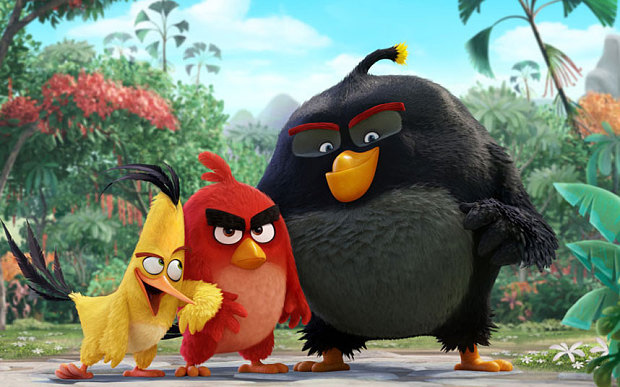 This last financial year Rovio made 158 million euros, which is still impressive, but quite a drop off from before. As much as that dip in revenue isn't favourable though, profits are far, far worse. In total Rovio's profit dropped by over 70 per cent, seeing it hit just 10 million euros for the year. Considering the company let go over 130 staff at the end of it, you have to wonder if it would have been able to remain profitable without doing so.
And if that's the case, then the future does not look bright for the company, which is still betting big on the Angry Birds franchise. Along with continuing to sell plushies of new characters and favourites, it has an upcoming release of the puzzle game: Angry Birds Under Pigstruction and a feature length movie about the birds themselves arriving next year.
While analysts believe there is still blood in that Angry Birds stone, some like the Telegraph's quoted Dr Paroutis believe that Rovio may need to expand if it hopes to remain afloat.
"Developing an entertainment company on the back of a successful cross-platform gaming app might sound too optimistic – but staying still, and relying only on gaming, is too risky an option for Rovio," he said.
Discuss on our Facebook page,HERE.
KitGuru Says: It sounds like people may just have started moving on from Angry Birds. Hopefully they're playing something a little more engaging now.