When the FAA gave permission for different commercial uses of drones in the US earlier this year, it seemed like Amazon was going to be left out in the cold when it came to its plans for drone deliveries. However, that may now have changed, as the same federal organisation has granted the retailer an experimental airworthiness certificate, which will allow it to develop specific drone technologies and train staff in how to work them.
"[Amazon] will use [the certificate] for research and development and crew training. The FAA typically issues experimental certificates to manufacturers and technology developers to operate a UAS that does not have a type certificate," reads the FAA's ruling.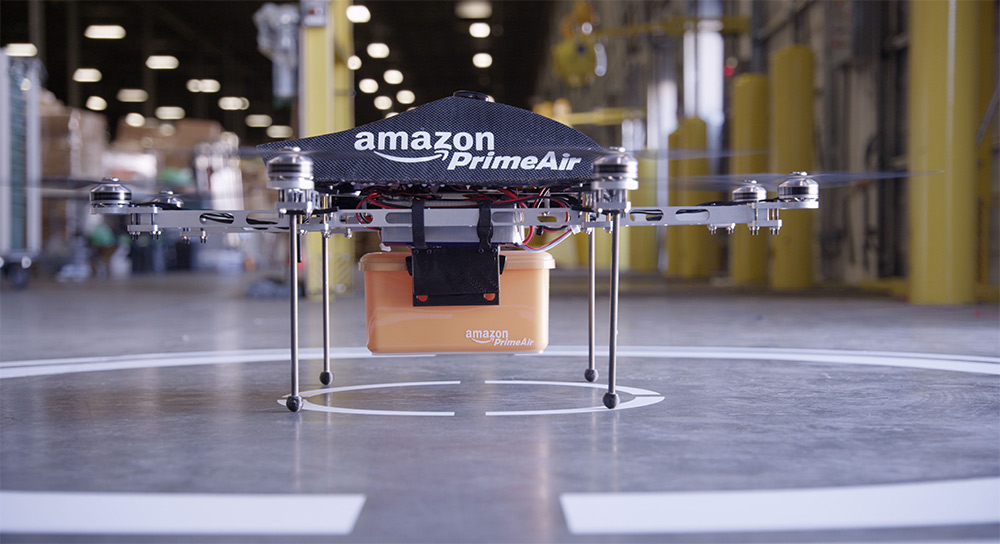 There are also some stipulations that Amazon will have to abide by in order to not breach the terms of its certificate:
All flight tests must take place during daylight hours and with good weather conditions.
All flight vehicles must be visible to the operator and a secondary observer.
The person controlling the vehicle must also have a private pilot's license and current medical certificate.
On top of these demands, Amazon will also be required to report to the FAA each month with data on what tests have taken place. Information such as who has been flying drones and how many tests were conducted will need to be passed on too, as well as the time of flights and the type of hardware being used. Faults that occur will also need to be registered, such as if drones lose contact with their operator or base station.
Discuss on our Facebook page, HERE.
KitGuru Says: Although a cool concept, a lot of people are worried about the idea of drone deliveries in urban areas going wrong. What do you guys think of it?