Plextor is about to start selling its first solid-state drives with PCI Express x16 interface next week. The new-generation Plextor M6e PCIe SSD will be available starting next week exclusively via a store in the U.S. and then will go for sale worldwide starting the 14th of April.
Plextor M6e solid-state drives in PCI Express 2.0 x2 half height/half length card form-factor are based on Marvell 88SS9183 multi-core NAND flash controller with the company's own firmware. The drives rely on Toshiba's second-generation multi-level cell (MLC) NAND flash memory produced using 19nm process technology with toggle DDR interface. The Plextor M6e PCIe SSD is available in 128 GB, 256 GB, and 512 GB capacities. Check out full KitGuru review of Plextor M6e SSD here.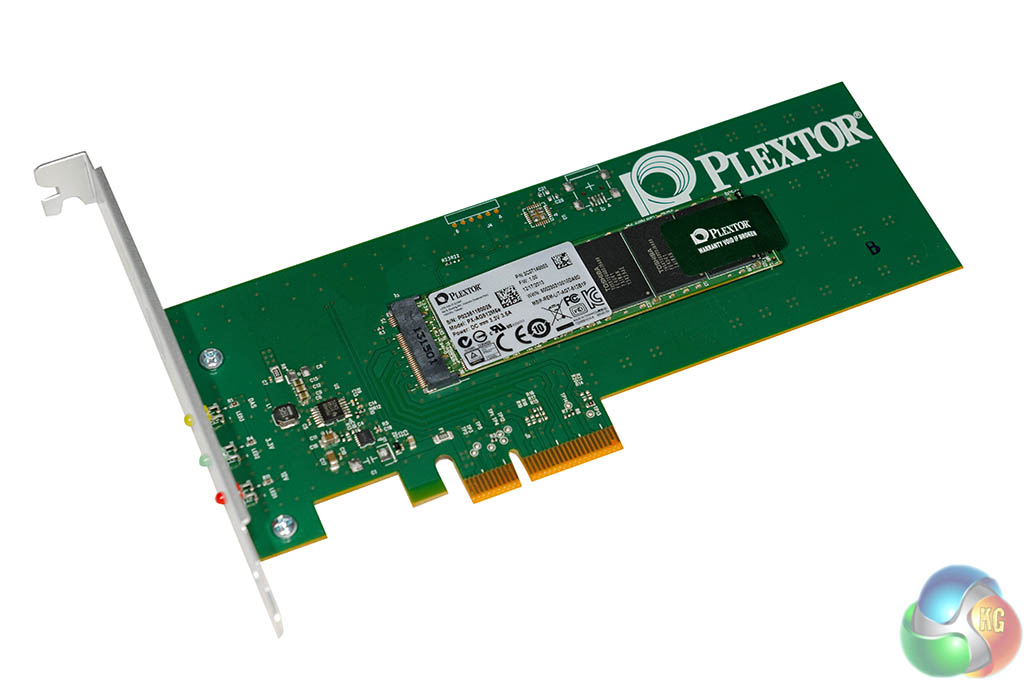 The manufacturer declares maximum sequential read/write speeds of up to 770/625MB per second and random read/write speeds of up to 105K and 100K IOPS for its M6e drives. While performance levels offered by the M6e are not as extreme as those provided by some other solid-state drives with PCIe interface, they are clearly higher compared to SATA-based SSDs.
The M6-series solid-state drives feature tweaked TrueSpeed technology that guarantees consistently high performance over time. To further improve speed of the new solid-state drives, the M6 line sports new "Adaptive Write" proprietary firmware technology designed to maintain SSD performance under heavy workloads throughout the life warranty of the drive. Plextor claims whopping 2.4 million hours mean time between failures for its PCI Express-based drives.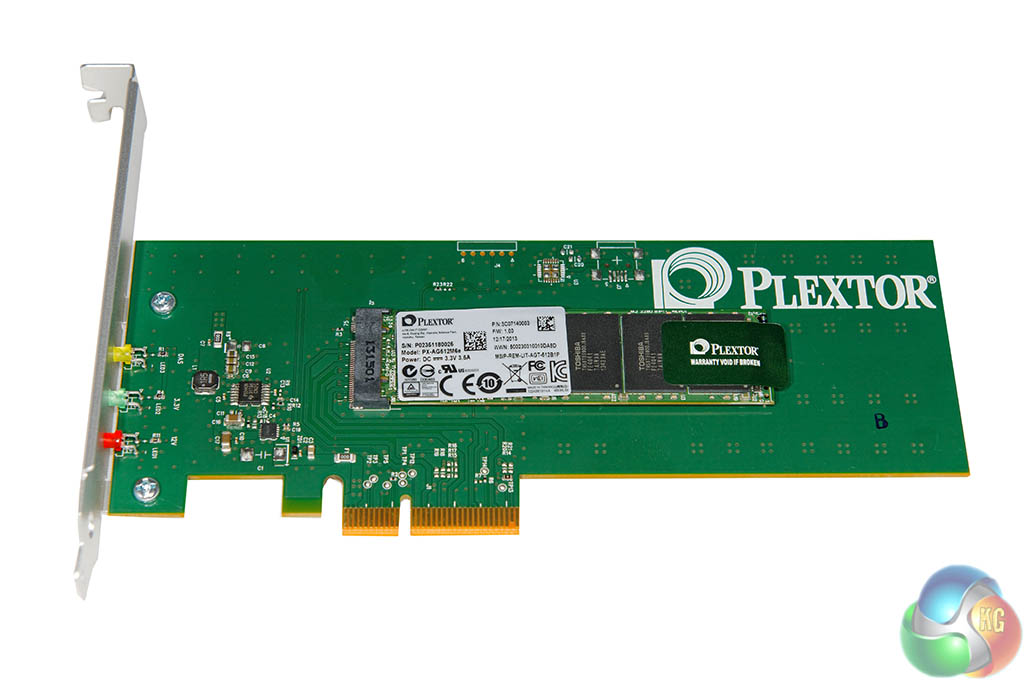 The M6e is automatically recognized as an advanced host controller interface (AHCI) device, requiring no additional drivers, which means that the PCIe-based storage can be used as a boot device.
The Plextor M6e PCIe SSDs will be available in NewEgg USA exclusively at NewEgg from the 7th of April to the 13th of April. Prices are unknown.
KitGuru Says: It took Plextor well over a year to develop the M6 family of solid-state drives as well as its first M6e SSD in PCI Express 2.0 x2 card form-factor. It is nice to see that the company is finally starting to sell its new solid-state storage solutions.