Back at Computex, NVIDIA launched its new 'RTX Studio' initiative, aiming to create professional drivers for creative desktop users and powerful workstation laptops for those who need to do design, editing, modelling work on the go. We saw a bunch of RTX Studio laptops announced then but a few more have now been added to the lineup and Nvidia has thrown in 30-bit colour support for GeForce graphics cards too for the first time.
Previously to use 30-bit colour on an Nvidia GPU, you would need to use a professional card like a Quadro, which are often much more expensive than GeForce counterparts. Now, support for this is available to all GPU tiers, which is a welcome change of pace.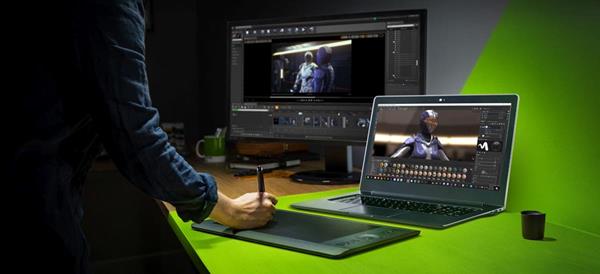 Now on to the new laptops. The full list of new RTX Studio laptops includes:
These laptops are aimed at creative professionals, so these aren't intended to be gaming machines. You will want to stay up to date on RTX Studio drivers, instead of the traditional GeForce drivers. Studio drivers will release less frequently but will be optimised for popular creative applications to avoid crashes and other issues. You can read more about RTX Studio and exactly what it is, HERE.
KitGuru Says: RTX Studio currently targets a fairly niche audience but if you are someone who needs a workstation, then this stuff might be worth looking in to.