From 27th May to 1st June, Overclockers.co.uk will be opening a 'Pop-Up Shop' in central London, with the chance to meet some of the team, get help with overclocking, see some of the latest kit and win prizes. And then there's the 8Pack visit.
When KitGuru caught up with 8Pack at the OcUK HQ recently, it was hot on the heels of his winning back the 'World's Number One Overclocker' crown on HWBOT. You can see the full interview here.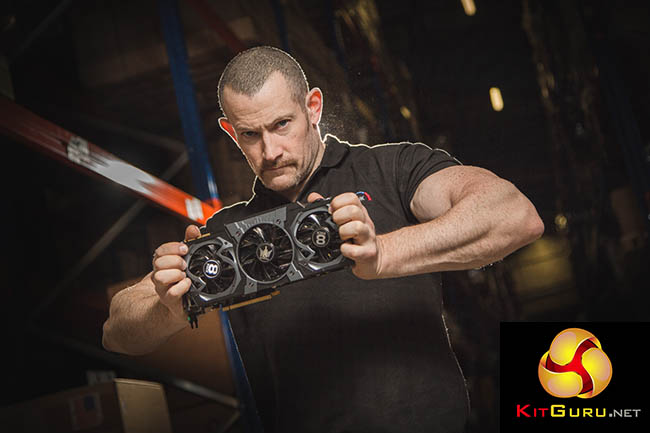 Now 8Pack will be bringing his overclocking knowledge to London on Thursday 28th May and KitGuru readers are invited to come down, meet with him and get ask him any overclocking question you like. The address is 27 Peter Street, near Piccadilly and Leicester Square stations.
Kingston will be on hand with HyperX deals on the day and there will be guest professional gamers on hand to show you how the pros do it.
If you've ever thought you were good at overclocking systems or competitive gaming – then this is the perfect chance to find out if you have what it takes to compete at the highest levels.
Alongside the small (but cool) competitions and rewards, Overclockers are also putting up a £1,453 Titan Envy M Evo system as top prize. The combination of water-cooled, overclocked Core i7 processor and nVidia GTX980 graphics card will go to one lucky attendee.
You, the KitGuru readers, voted Overclockers as the Best Retailer in our Annual Awards – 2 years in a row – for its online work. Now's your chance to experience OcUk up close and personal.
KitGuru says: The address you need for the Overclockers Pop-Up Shop Experience is 27 Peter Street, London, W1F 0AR. It will be open from Wednesday 27th May to Monday 1st June. The nearest station is Piccadilly Circus, Leicester Square or Tottenham Court Road. 8Pack will be there on Thursday.