Computex has a lot of exciting products and services on show this year, but for those looking to back up their important files and folders to a local server, ASUSTOR's new collection of NAS drives aimed at home and enterprise users may be the most enticing. There's a full line up of two, four, six and beyond bay set ups, most powered by Intel hardware to give them high performance and low power draws.
This new comprehensive line up of NAS devices is split into a number of different series. The 10 and 61 series have a real consumer focus and are aimed at the lower end of the market, with two and four bay models designed to offer a competitive product at a reasonable price for those that don't need large amounts of local, external storage. With a diamond plate finish designed to make them an eye catching part of a home user's electronics collection, they can also output video at 2k and 4k, making them a nice choice for a home media server.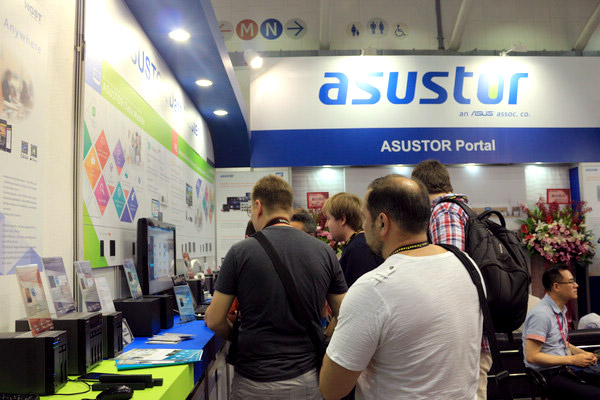 For those looking for more bang for a few more bucks, the 2 and 3 series models offer higher performance with an Intel Atom CPU and full media transcoding and streaming to multiple devices at once. The 5 series on the other hand ups the ante even more with a Celeron CPU and up to 8GB of on board memory. The highest performing of ASUSTOR's new range, it offers a variety of different connector options, including HDMI, and can come in everything from a small two bay, all the way up to fitting 10 individual drives inside.
In comparison, enterprise hardware offerings in the 7 series come complete with 10GbE, SAS cards and a redundant power supply, making sure that backed up data is always available and instantly accessible.
Discuss on our Facebook page, HERE.
KitGuru Says: I should set up a NAS on my home network at some point, just to play safe. I have a good few back ups always on the go, but not an external drive system. Are any of you big NAS users?