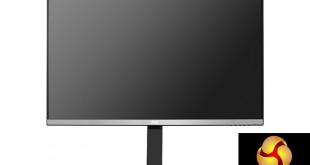 This IPS display from AOC follows a new trend in PC displays, by presenting a native resolution of 2,560 x 1,440 (WQHD) with a 25-inch screen size, rather than the more common 27 inches. With all the usual benefits of an IPS display, including wide viewing angles of 178 degrees, along with full sRGB coverage and strong Adobe RGB performance we find out today if it offers stunning image quality that goes some way towards justifying its suggested retail price. We are living in an era where the rules on PC display sizes and resolutions are being turned on their head. There's a choice of ultra-wide 21:9 monitors, 4K screens between 27 and 40 inches, TN, IPS and AHVA panel technology, and so on.
But a 25-inch screen size is a relatively new trend. Until now, the next step up from 24 inches was fixed at 27 inches. The Q2577PWQ is therefore new territory for AOC, and relatively early to the party, joining a fairly short list of manufacturers in offering this screen size, including Dell, HP and Asus.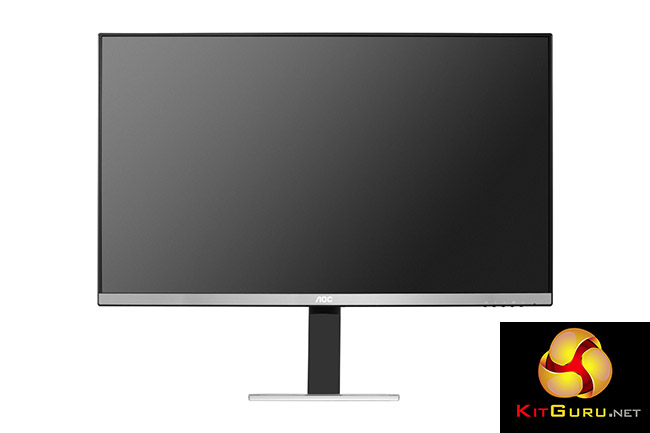 24-inch displays look just about perfect at either 1920×1200 (16:10) or 1920×1080 (16:9) resolution, but any higher and the pixel pitch starts to be a bit too small for comfort, making text difficult to read and icons just slightly too small … without raising the DPI setting in Windows.

Upgrading to a 27-inch panel usually means getting a screen with a 2,560 x 1,440 (WQHD) resolution, and it looks great, except for some people a display of this size is a bit on large for their desks. 25 inches is a fair compromise, allowing for a WQHD resolution without being uncomfortably small.
WQHD is precisely four times the size of 720p, with a pixel count of 3,686,400. On a display with a 27 inch diagonal screen size, that means a PPI (pixels-per-inch) figure of 108.79. Drop the diagonal screen size to 25 inches, as on the AOC Q2577PWQ, and the PPI becomes 117.49, with a dot pitch of 0.2162mm, which still seems comfortable.
Add a high quality flicker-free IPS panel, great colour reproduction and phenomenal brightness levels and AOC's Q2577PWQ is a strong offering from their professional line-up.
AOC Q2577PWQ Features:
Boasting a stunning Quad HD resolution of 2560 x 1440 pixels (which is four times the resolution of an HD display) and ample screen real-estate with 25 inches.
Resolution 2560×1440 @ 60hz. Response time: 5ms.
IPS technology is one of the highest performing panel technologies currently available for displays. This way, AOC makes sure users will greatly benefit from high accuracy in colour, contrast and wide viewing angles.
In order to give users a variety of options for connecting different input sources, the AOC Q2577PWQ comes with DisplayPort, HDMI, DVI and VGA.
Also comes with a feature that ensures a zero-flickering viewing experience.