Our coverage of Computex 2015 continues, today our own attendee, Leo Waldock, swung by to visit Antec, who have been showing off some new desktop PC cases- one of which we saw teased last week, just ahead of the event. 
First up, we got a look at the upcoming signature series Antec S10 chassis, built out of aluminium, this ultra-high end case sits at around £500. Features include three main compartments with a 'basement' for the power supply, lots of room for fans and additional cooling, plenty of dust filters and as you can see, there are a lot of drive bays on offer.
Next we get to take a look at the upcoming S10G with a tempered glass window. This case comes in at the same price as the S10 aluminium, sitting at around £500. As you can see, you can pull off some nice looking builds with this case.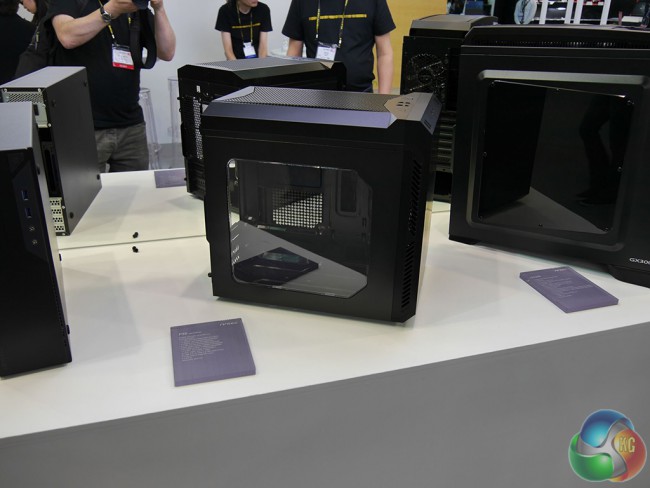 Now Antec isn't exclusively showing off its most expensive cases, there are a few mainstream options available, including a P50, which is a squared-off style case with a big window for showing off your hardware. Lots of space for cooling and drive mounts on the rear of the case.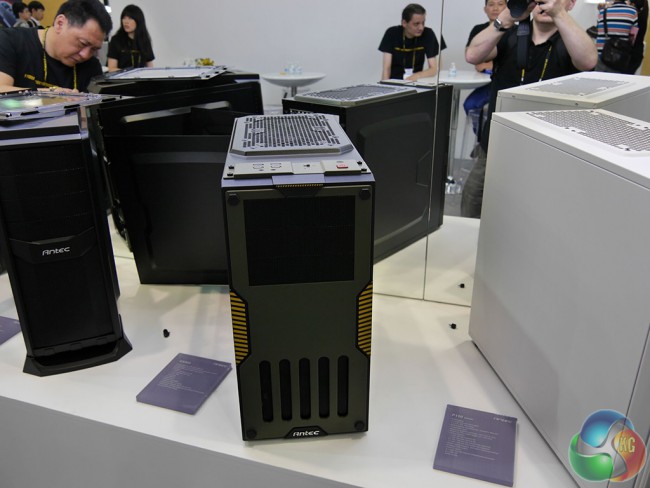 Finally we have the Antec GX900, a more military-style case. Availability of this case will be limited to non-European countries as the last case in the GX series did not sell well over here.
Discuss on our Facebook page, HERE.
KitGuru Says: Be on the lookout for our review of the Antec S10 in the near future!
Thanks again to Leo for attending Computex 2015 on behalf of KitGuru.