Although the world of digital game purchases is a simple one: you buy, you download, you play, some miss the golden age of physical games. You got a nice box, a detailed manual or instruction booklet, perhaps some art work and physical extras. That's what Gamer's Edition is looking to bring back with its collector's edition releases of popular digital games and the latest one to receive that treatment is smash space agency sim, Kerbal Space Program. 
Along with a copy of the game itself,  buyers can expect figures of Bill, Bob and Jebediah Kerman, along with a fourth generic "Kerbalnaut;" though there's no mention of Valentina Kerman though for some reason. There's also a background moonscape, so you can pose them as if they've just arrived on the stellar body and a Kerbal Space Program stitched patch, so you can show off your support of the green space-faring organisation.
It even features the Kerbal motto, "Demum Pervenius," which is Latin for, "finally arrives," or colloquially as "We'll get there eventually."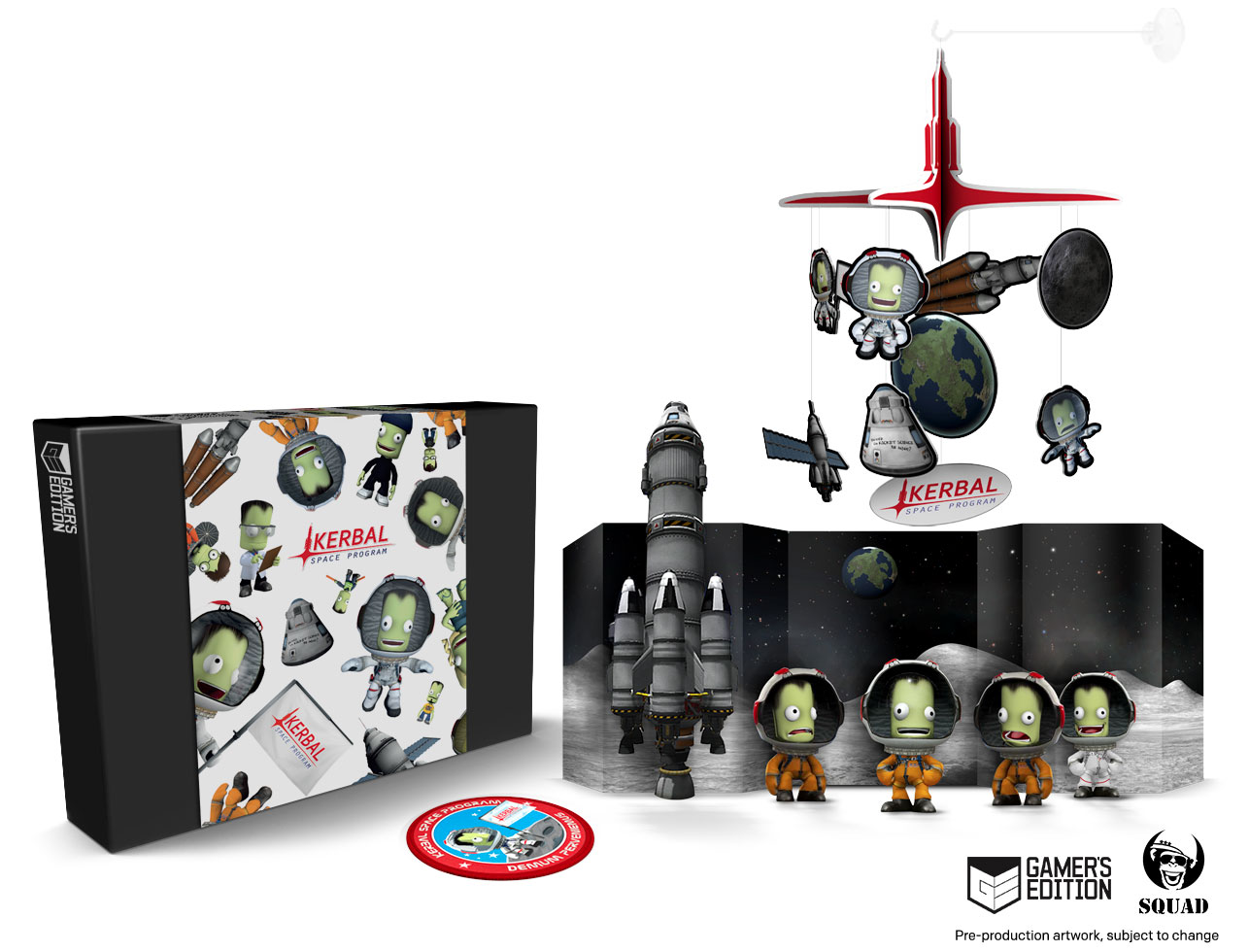 To top it all off, there's also a mobile which can be stuck on any surface with a suction cup, letting you dangle a number of different 2D figures from the game. They include some zero-G Kerbals, Kerbin itself, a Mk2 command module and a couple of space craft.
All of this can be yours, for $85, or around £55 + shipping. However for anyone to be able to get one, another 2,500 need to be sold. If all goes to plan, the Gamer's Edition of KSP will arrive on people's doorsteps in November.
Discuss on our Facebook page, HERE.
KitGuru Says: I was a bit sad I missed the Paper's Please special edition, but this one looks quite good. I wonder if I can gift the game to someone as I've already racked up a good 100 hours on my alpha copy.