FSP arrived at Computex this week armed with a new range of power supplies falling under the 'Dagger' name. There is also a new line known as 'Twins' which is a new concept of power supply that packs two PSUs into a single ATX chassis, aimed at home servers.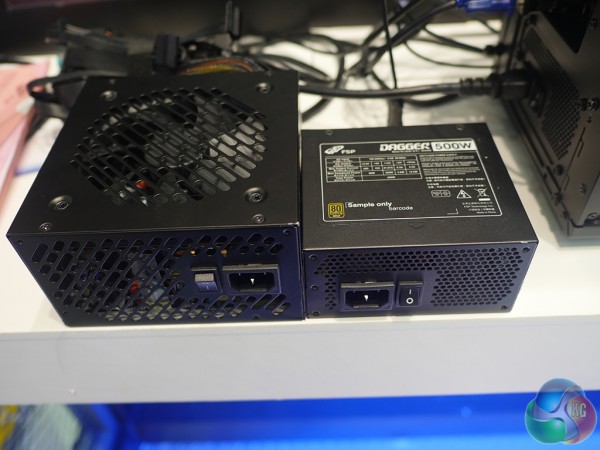 There are two Dagger SFX (small form factor) power supplies on offer, a 500W and a 600W model. Both are fully modular to save space in smaller builds and are 80Plus Gold rated.
Twins aims to pack two small power supplies into a single ATX-sized PSU chassis. FSP explains that this would be useful for home servers and comes with a few features. For starters, under normal use, the power load of the system is divided between the two units but if one fails, the load switches to the working module until you can replace the unit. It is essentially a safety net, so if anything goes wrong on one end, your server can still run.
This is a 500W PSU so realistically one module wouldn't be able to support anything too power hungry. SilverStone has its own version of this power supply (OEM'd by FSP), under the name Gemini. However, SilverStone is marketing towards medical companies, who can't risk having a point of failure in their systems.
KitGuru Says: Lots of new power supplies on show from FSP this week. It is nice to see a focus on smaller form factors too.