SilverStone had quite a bit to show off at Computex this year, including some new prototype cases, power supplies and even a Virtual Reality demo using the HTC Vive.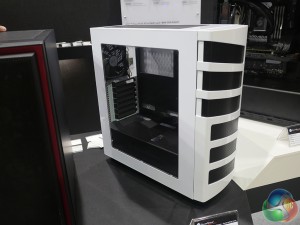 As far as cases go, we got a look at the PM-01 ATX chassis as well as a PM-01 RGB prototype. Then there was the KL-07 Kublai ATX which has an emphasis on noise deadening with minimal ventilation, foam material inside the panels and air intake slots around the front panel. Interestingly enough, the front panel on this case had a USB Type-C connector too.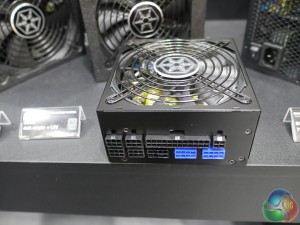 The Gemini PSU is made by FSP and packages two slender PSUs into a single ATX chassis. We wrote a bit more about that over on our look at the FSP booth.  Other power supplies on display include the SFX-L Platinum rated fully modular power supply with ratings of 500W, 600W, 700W, 800W.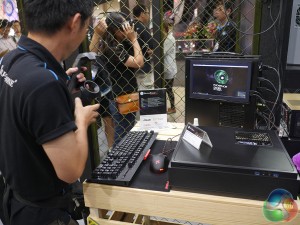 SilverStone's demo VR machine used an HTC Vive, rather than an Oculus Rift, which seems to be pretty absent at Computex this year. There is a case with a USB monitor clipped on the side. Th idea behind this is that you should treat your VR PC like a LAN box, having the USB monitor allows you to use the PC without additional hardware or power cords.
KitGuru Says: New cases, power supplies and VR- SilverStone had