It's that time of year again folks, where MSI's Master Overclocking Arena brings together some of the best overclockers in the world to see if they can push commercial hardware to complete benchmarks and produce raw numbers faster and higher than anyone else. Over a couple of  days of frantic BIOS manipulation and LN2 pouring, the champions have now been crowned and over 136 records broken.
Taking place between the 18th and 19th October in Tapei, Taiwan, the MOA event saw some of the biggest names in the world show up to show off their overclocking skills, including ViVi, Wizerty, Stephonz, T0lsty and bboyjezz. Though OCUK's own renowned overclocker 8Pack was noticeably absent from the rankings, he did attend the event, but as an industry worker, he was ineligible for competition, so was on hand instead as one of the main judges.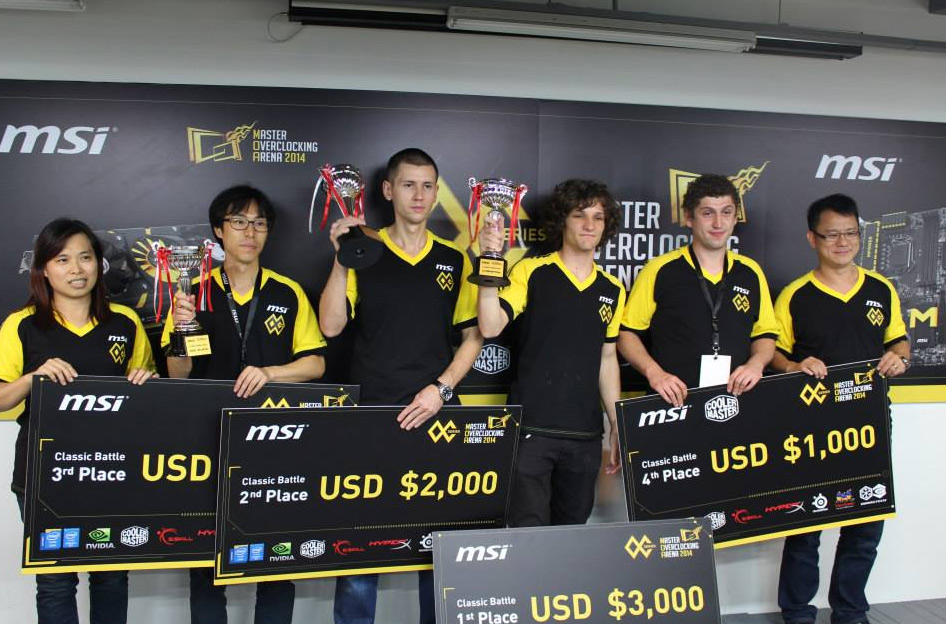 However for those that were there to battle, they had to pit their skills against the baseline scores in several different benchmarking applications, earning points for every second or point they could push their systems to beat the result by.
3Dmark 11, 3Dmark Vantage, Catzilla, Cinebench, Aquamark, 3Dmark 03, HWBOT Prime, WPrime, Heaven and a number of other benchmarks were used throughout the competition, with many in attendance setting new world record scores, but ultimately there could be only one winner: Vivi.
[yframe url='http://www.youtube.com/watch?v=56Y8xca7sCM']
He didn't place top in everything though. Wizerty took home a couple of thousand dollars prize money for coming top in the No Limits battle, which let overclockers choose from 15 different benchmarks to challenge for the top spot, but Vivi was the ultimate winner of the "classic battle," competition.
Discuss on our Facebook page, HERE.
KitGuru Says: Congratulations to the winners and those that broke new ground in each of the different benchmarks. Clearly our resident KG overclockers have their work cut out for them.