Multiplay's bi-yearly gaming festival, the Insomnia iSeries, is in full swing at the moment and as usual, the opening ceremony was a cacophony of shouts, screams and freebies, as OCUK, Iiyama and 2K Games dispensed goodies to the eagerly stretching hands of those in attendance.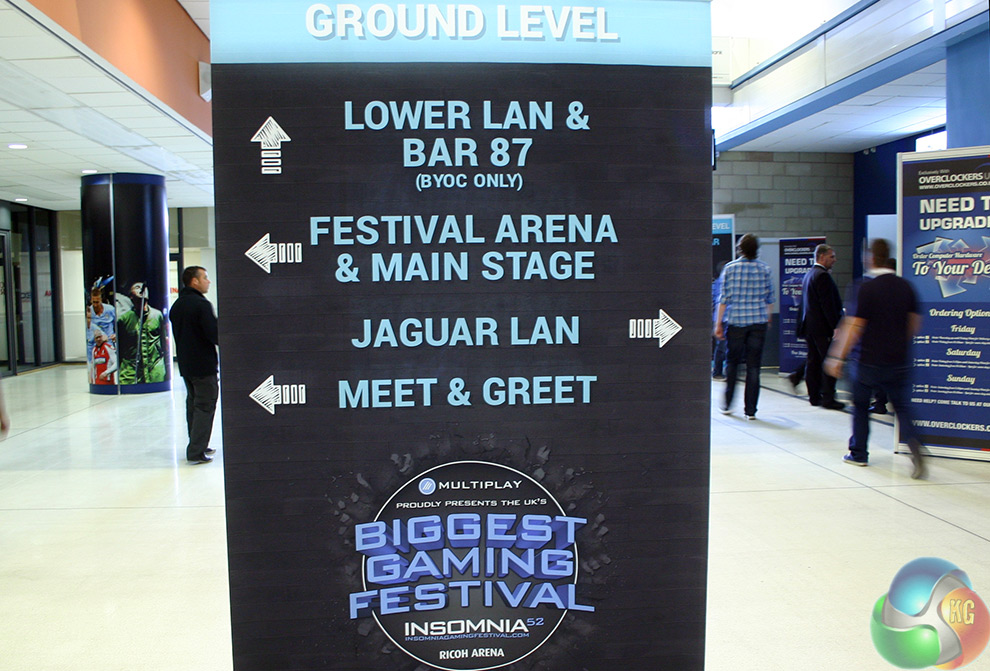 The summer LAN is always a big one, but this one is particularly large
Taking place at the Ricoh Arena once again, while Coventry City sorts out whatever bureaucracy is keeping it from playing here, this time the opening ceremony took place on the pitch itself, with a giant tent covering the mainstage and some of the extras, like the Minecraft streamers, the Yogscast corner, the retro zone and the board gaming area.
After the show's hosts introduced us to the new tented main stage, which is the largest Multiplay has ever put together, the first of the freebie slingers made their way to the front.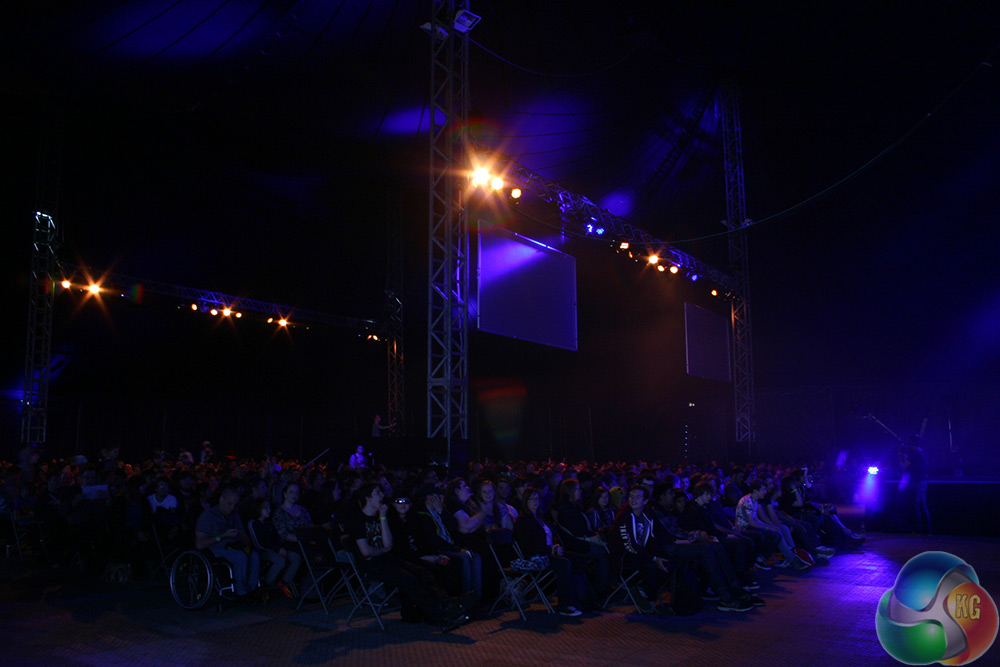 The early arrivals got the best seats. Front and centre gives you the best chance to catch all the swag that's about to be slung to the masses
First up was Iiyama, with staff breaking down some of the products they have for sale at their stand. The highlight of its showing was seeing the host reach over and raise the microphone of the spokesperson so we could hear him. 2K made a bit more of a splash however, as it brought not only a bunch of Evolve Tshirts, but loads and loads of games. There were Xbox 360 titles and PC games be launched all over the place, making you wonder how long it would be before someone loses some teeth.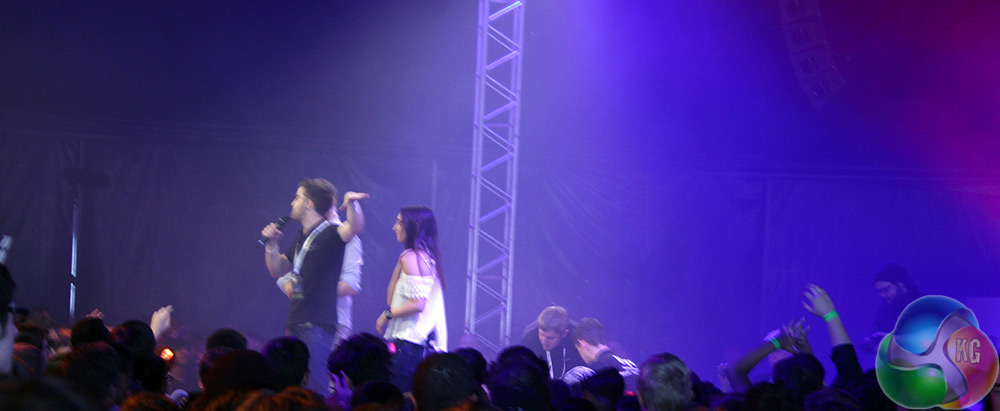 Overclockers' Mark Purdy seen here, keeping the hordes of grabby gamers at bay
Overclockers also got quite an ovation, as it came with the biggest swag box of the lot. TShirts, games, mouse mats, lanyards, and even "moleskin bags," I heard being announced at one point. Of course though, the most requested item was the box that all the goodies came in. It was sent out into the crowd in suitably epic fashion, but unfortunately it didn't last long, torn apart by the Walking Dead like grasping hands of the gamers in attendance.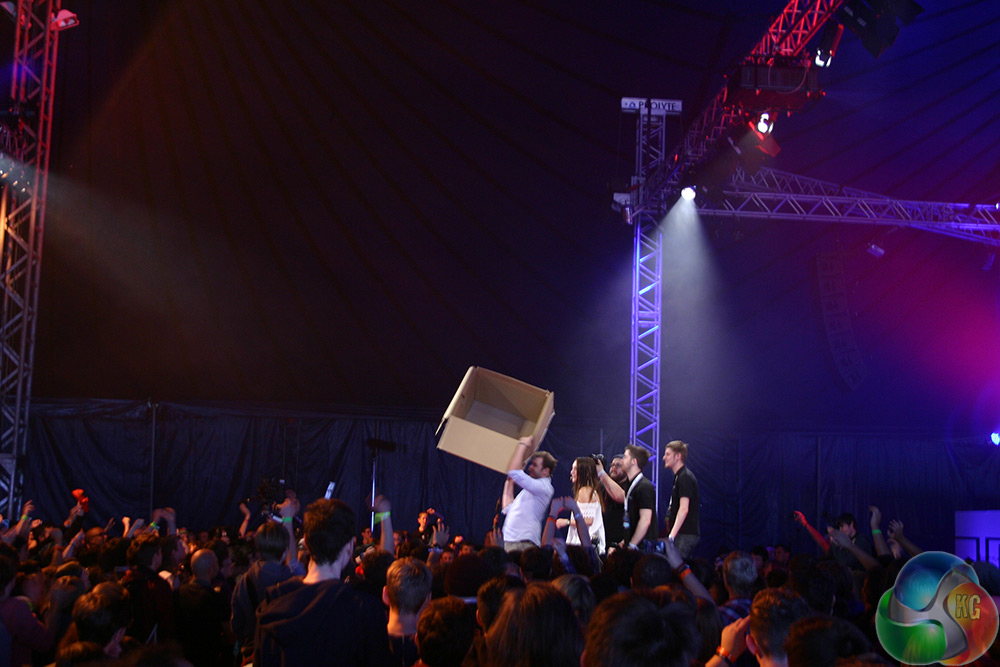 With the giveaways done, the crowds began to disperse a little. Though there were other announcements to make, we headed off to hit the main show floor to see what's on. Look out for more coverage in the next 48 hours.
KitGuru Says: KG staff will be around all weekend, so if you bump into an idiot wearing a green power rangers TShirt, feel free to say hi. We'll also be around tomorrow with some girls and some giveaways, so if you're attending this weekend, be sure to find us if you can.