Here at KitGuru we're big fans of a good LAN party. There's not a lot better for a dyed-in-the-wool PC gamer than being able to play lag free with a bunch of your friends and it's even better if you can wander around a gaming festival in your down time. That's what  Multiplay's Insomnia series events are all about, which is why we headed along to the latest, i54, to see what's going on.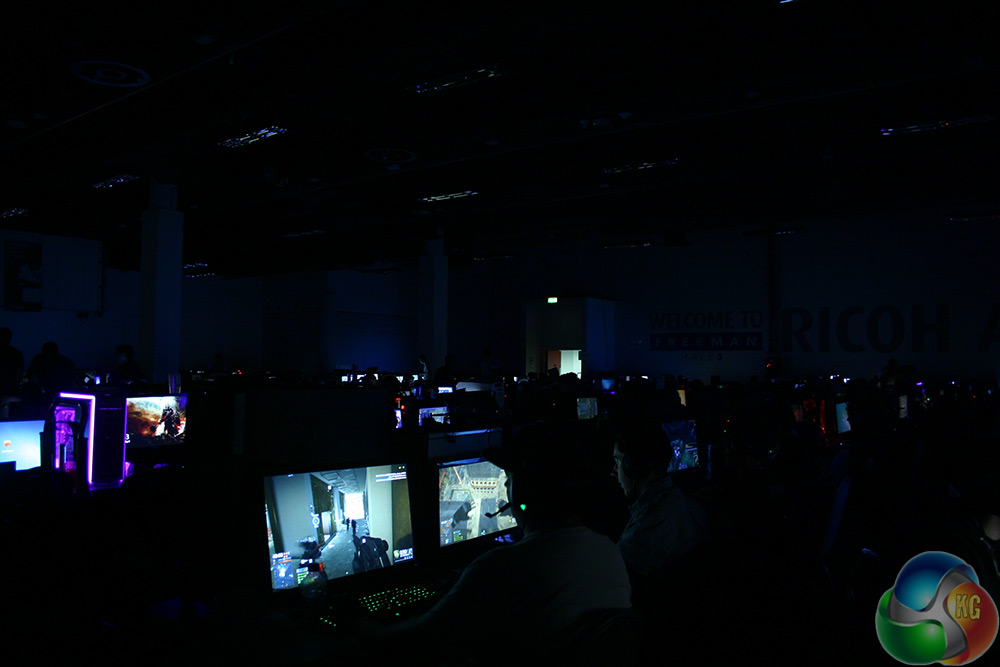 Even though this iSeries still saw thousands of gamers lugging hefty desktop systems to the arena, the i54 LAN is an order of magnitude  smaller than the big summer LANs that Multiplay puts together. Despite that though, the place was rammed when we arrived, with lines upon lines of eager gamers and families of gamers, queuing outside in the drizzle. Making matters worse, is the fact that parking attendants were turning people away by mid-morning, sending them to a car park around a mile up the road.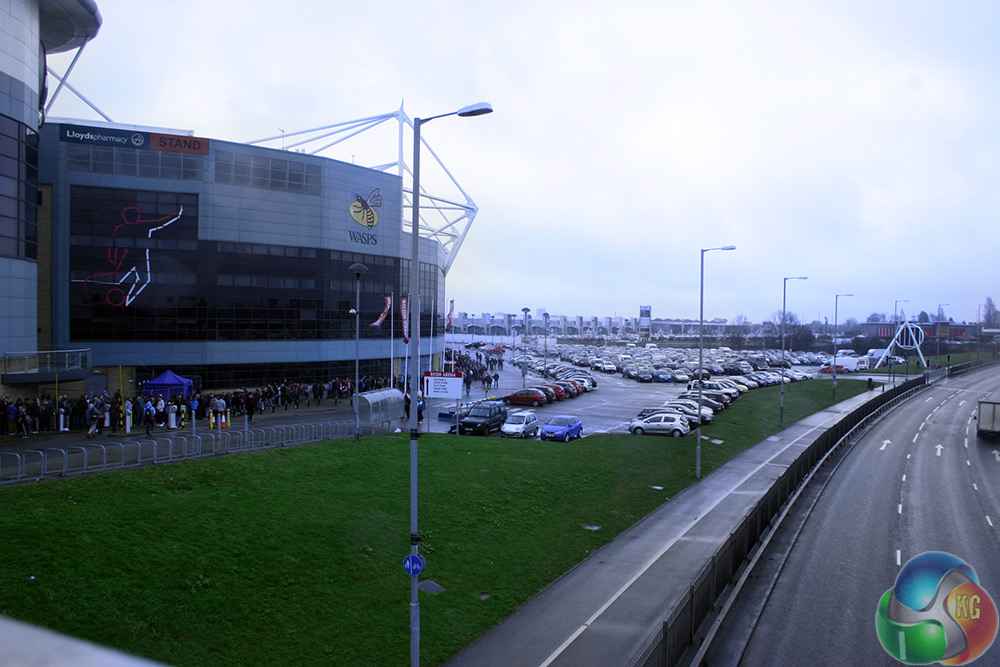 Word to the wise, if you want to park easily, get their early
The reasoning for this, is that the outdoor tented arena, usually located on the football field itself (the Ricoh Arena's day job is providing a ground and stands for Coventry FC), was instead pitched  in Car Park A, cutting back on the number of cars that could pull up in a convenient location.
Still, this does at least place the tented area in a nice spot for those looking to try something different at i54. While you can visit all of the usual booths indoors, some of the most fun at an iSeries event can be found outside, as that's where the retro and board gaming takes place.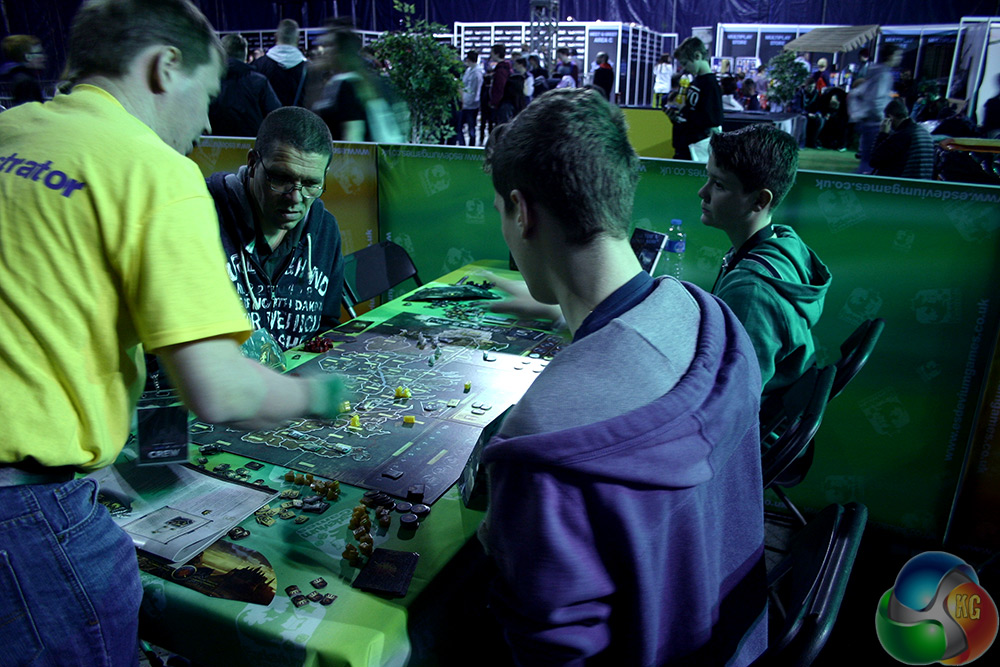 Outdoors is also where you'll be headed if you're being dragged to the iSeries with your young'un who's desperate to see one of the attending Youtube personalities. Needless to say, at least half of the queues in and around the Ricoh Arena today were thanks to the legions of fans here to see those new online celebrities.
More importantly though, it's also where you can buy your retro games. My ever expanding Mega Drive collection has a nice new addition thanks to this trip.