If you've always wanted to go to the Gadget Show Live, meet the team, see the latest releases of games, hardware and assorted tech but never made it before, now's your chance to make it there for a lot less, as Synology is giving away tickets. But you'll have to convince it that you want to go more than anyone else.
It's a Twitter competition, so head over to @SynologyUk to see what it's up to and watch out for the specific GSL tweets. When one goes out, you'll have until the end of the day to send over your top reason for going, whether it's because it's your birthday, or you've always wanted to get chucked out after throwing something at the presenters. While neither of those may guarantee victory, you'll have to get creative to stand out amongst your fellow gadgeteers.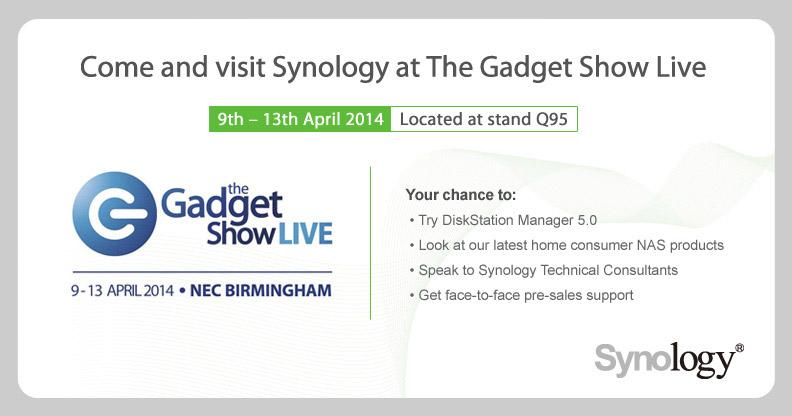 Also, make sure when you send out the tweet, you include the Stretch Armstrong of hashtags, "#SynologyAtGadgetShowLive."
If you're a fan of the NAS maker, make sure you check out the company stand at Q95, as it'll have the new Diskstation Manager 5.0 on show.
KitGuru Says: There will probably be some KitGuru staff there as well, so keep an eye out for a team of highly handsome tech journos if you do attend.