The October MCM Comic Con kicked off in London over the weekend and I was fortunate enough to attend. While I wasn't there in any sort of 'official' capacity, I did take a few pictures of what I saw there on Saturday to share with our readers today.
As you can see from these two images, the event is massive and absolutely flooded with people.
Overclockers UK teamed up with Samsung this year for a booth in one of the halls. They had quite a fw
There were some very impressive Cosplayers around this year!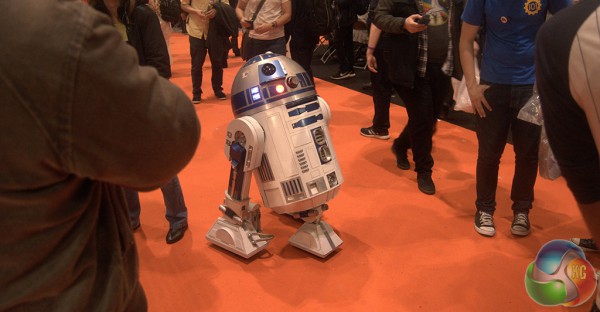 R2D2 even made an appearance.
The figurines were out in force this year, with plenty of rare and collectible offerings floating around the booths.
There were a few games on show too, the biggest one being Dark Souls 3, which is due out next year. Aside from that, you could play Assassin's Creed Syndicate, Tales of Zestiria, or a few smaller Japanese 3DS or PS Vita games.
This was actually my first Con experience, so I was really taken aback by just how huge and packed it was. I was only there for one day, so there is actually a ton of stuff that I didn't get to see. If you were there over the weekend, feel free to share some pictures in the comments over on our Facebook page, HERE.
KitGuru Says: Comic Con was certainly a huge event. Next year, I may have to plan an entire weekend, rather than attempt to fit everything in to a single day. Did any of you attend MCM in London over the weekend? What did you think of it?