Doom is one of the many gaming franchises to suffer from the video game movie curse, in that its Dwayne "The Rock" Johnson-fronted film from 2005 was a complete disaster. Given the success of the 2016 video game reboot, it seems that a new Doom movie adaptation might be in the works.
Actress and singer Nina Bergman has apparently signed up with Universal for a brand new Hollwood adaptation of Doom, according to her official Twitter account. Considering Bergman revealed that she has just signed the paperwork, if the film is in the works, it is still in the early pre-production stages.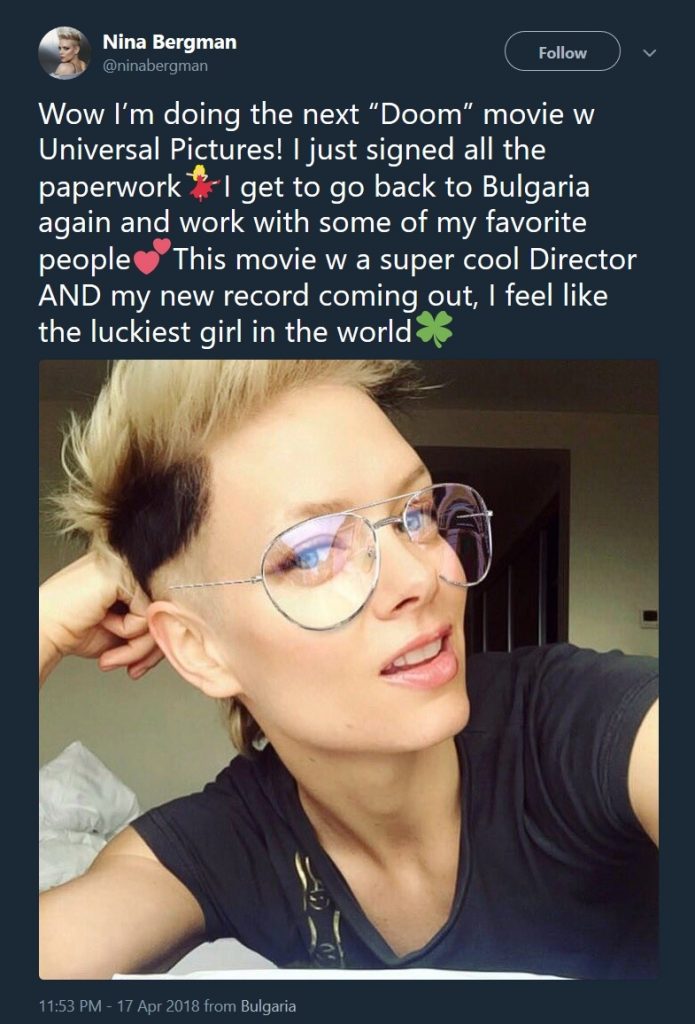 It seems that one of the principle photography locations will be Bulgaria, which Bergman expressed her excitement to return to as a result of the supposed Doom adaptation. Bergman went on to confirm to fans that it will be a "much better script" than the previous 2005 adaptation, which fared disappointingly at the box office and with critics.
While it's debatable what angle the unannounced "super cool" director will take with the movie, it is likely that Universal will opt to run with the successful 2016 reboot of the video game franchise after it worked so well for Warner Bros. Tomb Raider (2018).
Universal going for another bout with Doom isn't too surprising given that rumours of a new Doom movie have been circulating for quite some time. Considering the resurgence of video game movies in the past couple of years, this seems like the perfect time for Doom to debut, however it remains to be seen if Bergman's letting the cat out of the bag early has damaged the studio's plans.
KitGuru Says: While Bergman isn't exactly a household name, it's worth remembering that the star-studded cast of the 2005 adaptation couldn't save it from its own clichés and pitfalls. In that respect, relatively fresh stars might be just what the piece needs… And a good script. Would you like to see a Doom film done right?