Last year, Elgato took another step in becoming a one-stop-shop for live streaming and video, expanding into Ultra HD with its 4K60 capture card. Now, content creators can match their high-resolution gameplay with Ultra HD camera footage courtesy of the newly unveiled Cam Link 4K.
While the Corsair-owned company has a variety of equipment under its brand, such as collapsible green screens, a Stream Deck for instant macros and capture cards, the firm only released its first Cam Link last year. This effectively eclipsed webcams, enabling users to utilise their DSLR, GoPro or camcorder for streaming content.
Like its predecessor, the Cam Link 4K offers the same USB dongle interface, acting as an intermediary interface between the computer and the HDMI cable of the camera. It provides the same 1080p output at 60 frames per second (fps), while also offering an improved 4K 30 fps option.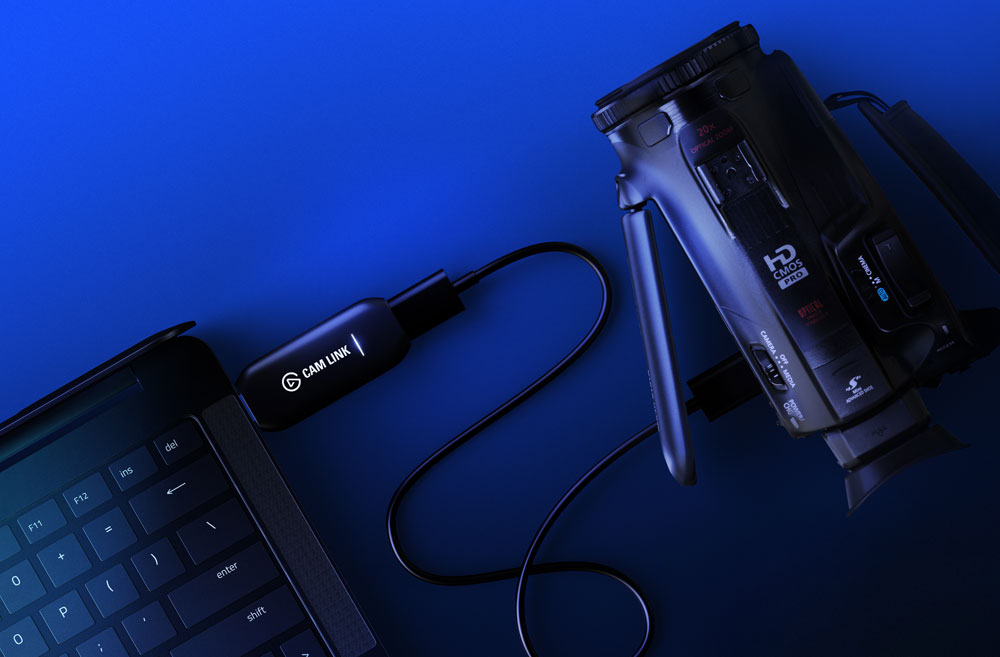 Elgato ensures that its device will work across a range of camera manufacturers, highlighting a list of compatible Canon, Nikon, Panasonic, Sony and GoPro video cameras. Of course, Elgato recommends use with cameras that offer "Unlimited Runtime", so as to avoid automatic shutdowns to preserve the battery. There's also no shortage of support for various software, from chat platforms Discord and Skype, to streaming programs OBS Studio and XSplit.
Sitting at a retail price of £139.95 on Corsair's official website, pre-orders on Amazon shave £20 off, bringing the device down to £119.95 ahead of its December 7th release. Wherever prospective buyers choose to acquire the Cam Link 4K, the device comes with a two-year warranty. Currently, the only webcam to offer the same resolution output is Logitech's expensive Brio webcam, making the Cam Link 4K an appealing option for those interested in an upgrade.
KitGuru Says: There's nothing like the quality of a dedicated camera, but it's worth remembering that the lighting needed to pull off a good setup still adds to the overall cost. What do your favourite streamers use?