Two weeks ago, modders discovered that the same software that was used to boost the limited library of the NES Classic library could be easily adapted to be used with the recently released SNES Classic. Hakachi2 developer, Alexey 'Cluster' Avdyukhin has done exactly this, updating the software crack via Github.
The SNES Classic is everything a fan could want; a call back to the days of 16-bit nostalgia-filled gaming while simultaneously showing a brand new generation some of the games the redefined their genres and paved way for the beloved games they have since grown up with. The only problem is that it ships with 21 games out of the box and is far too small to fit the original SNES cartridges. Fortunately, the hakachi2 creator has you covered with a simple piece of software that just needs unpacking.
It's worth noting that this expansion is not official and in doing so, you likely void any warranty in place for the devices. This is not to mention that if you try this, there is a chance that you could screw it up and apparently brick the machine, but there are many tutorials featured on YouTube depicting guides to unpacking and making use of the software.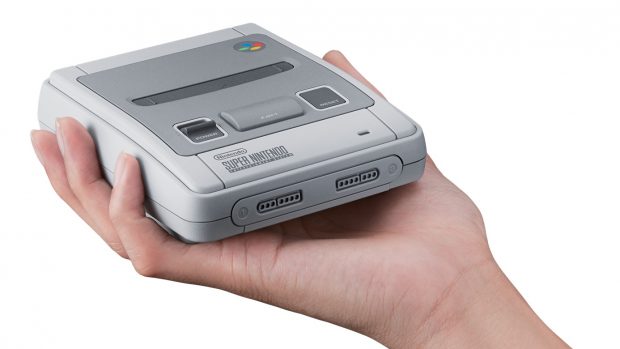 Currently, initially utilising the software is a little more complicated than it will be in the coming weeks. This is an early version of the exploit, so it's quite a few steps and a reasonably complicated process which is likely to become a bit easier in the coming few weeks," says YouTube user Skullator in their tutorial. "However if you want to get started adding your own Roms to the SNES mini today, this is the only method I am aware of which will allow for this."
If successful, the hack potentially lets the user boost the seemingly low 21 titles to between 200 and 300 games overall. Since Nintendo hasn't made any attempt of adding more games to the NES Classic, it's safe to assume that the same can be said for the SNES, making this unofficial exploit the only way to add more titles to your collection.
Nintendo has yet to comment on this usage, but its understandably likely to be unhappy and want its users to avoid deviating from the consoles' intended purposes.
KitGuru Says: For such a limited edition console, I can imagine many are unwilling to attempt implementing the hakachi2 to its full potential just yet. Do you think 21 games was enough or do you think that there should be a way to purchase and add more in the future?