In an effort to combat the problem of drones flying into airspace that they shouldn't, Metropolitan police may be set to use a tactic from the Netherlands, where eagles have been trained to target the quad-copters. It's thought that such birds could be used to help protect landmarks or major events from drone attacks or accidents.
Footage recently appeared online of Dutch police forces training eagles to think of the drones as prey, which saw them fly to and easily manhandle the relatively slow moving and lightweight targets. They could then be carried to a safe location before being captured by police forces.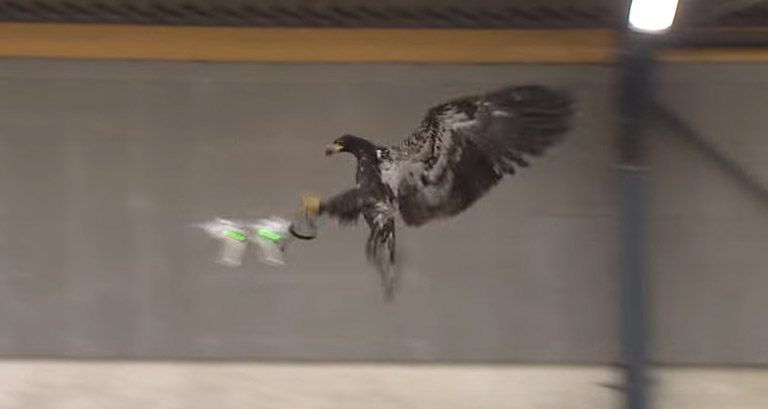 Although there hasn't been much word on the eagles being successful with this technique when an actual treat is detected, it has British police interested. A Met Police spokesman said (via the BBC): "As would be expected in an organisation that is transforming, we take an interest in all innovative new ideas and will of course be looking at the work of the Dutch police use of eagles."
[yframe url='http://www.youtube.com/watch?v=HifO-ebmE1s']
As drones come down in price and the technology behind them improves, there's been calls from a number of authorities around the world to find a way to effectively tackle their usage. Some are concerned that encroaching on airports or other busy airspaces could lead to an accident. Others are worried about their usage by terrorists, or criminals dropping packages into jails.
Other attempts to take down drones have involved attaching nets to even bigger drones, like a modern Retiarius.
Discuss on our Facebook page, HERE.
KitGuru Says: Is this going to be the angle that gets us all to watch the reboot of Robot Wars? If the robots fail a giant eagle comes down and snatches them away. I'd watch that.