Apple might have pulled in most of the people that like to spend outrageous amounts on a smartwatch, but if some held out, they might be able to opt for a much cheaper and comparably flashy design from LG. The Korean company is now launching a 23 carat gold-plated version of its Urbane smartwatch and compared to Apple's £10,000 + price tag, it's a much more reasonable $1,200.
According to LG, the gold used to plate this watch is both stronger than 24 carat gold usually used in watches, but heavier and of a higher quality than 18 carat gold. However that price tag comes not only from the yellow gold coating, but the unique 1910 Louis Carter designed deployment clasp, as well as the hand-crafted leather wristband, which is said to go through as many as 30 stages of curing and stitching.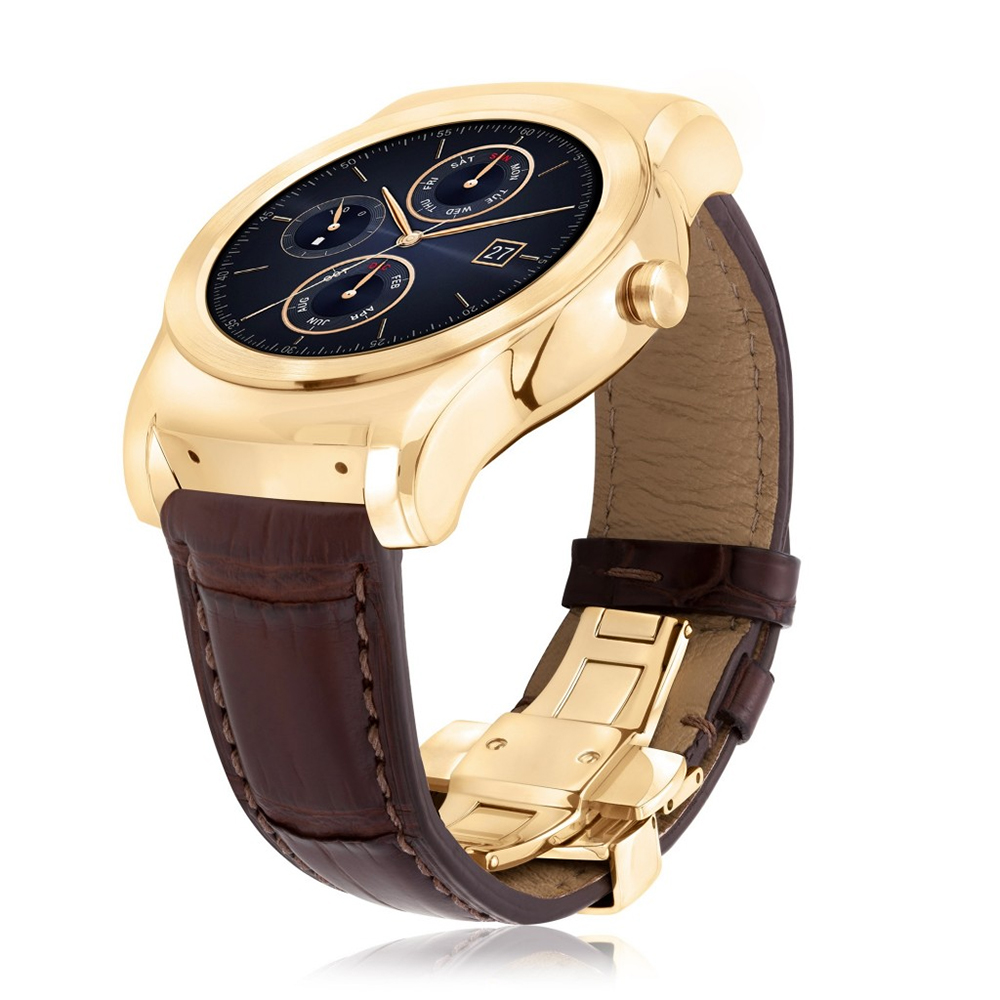 "Wearable devices shouldn't be thought of as an extension of one's smartphone but an extension of oneself," said Chris Yie, VP for LG's Mobile Communications Company in a release. "This blending of craftsmanship and technology is a natural evolution of the smartwatch, which is becoming more of a lifestyle accessory than a piece of hardware. We think this is a good direction for wearables and we want to encourage this transformation."
While it seems unlikely that lots of people will have the money to put down for a device like this, LG is limiting stock anyway, with just 500 of the 23 carat gold smartwatches going on sale. Each one will be engraved with its own serial number and the initial run will only be available in the U.S. However if they don't sell out, LG may expand that availability worldwide.
Discuss on our Facebook page, HERE.
KitGuru says: Do you see the point of having an expensive smartwatch when it will be outdated performance wise within a short period of time?