3D printing is a technology in its infancy. While it has gotten smaller in the past few years, the quality can be a little dubious and it's far from fast or cost effective when it comes to traditional manufacturing techniques. However, that may be about to change as a new company called Carbon3D announced yesterday a new method of 3D printing which it claims is 25-100 times faster than traditional techniques.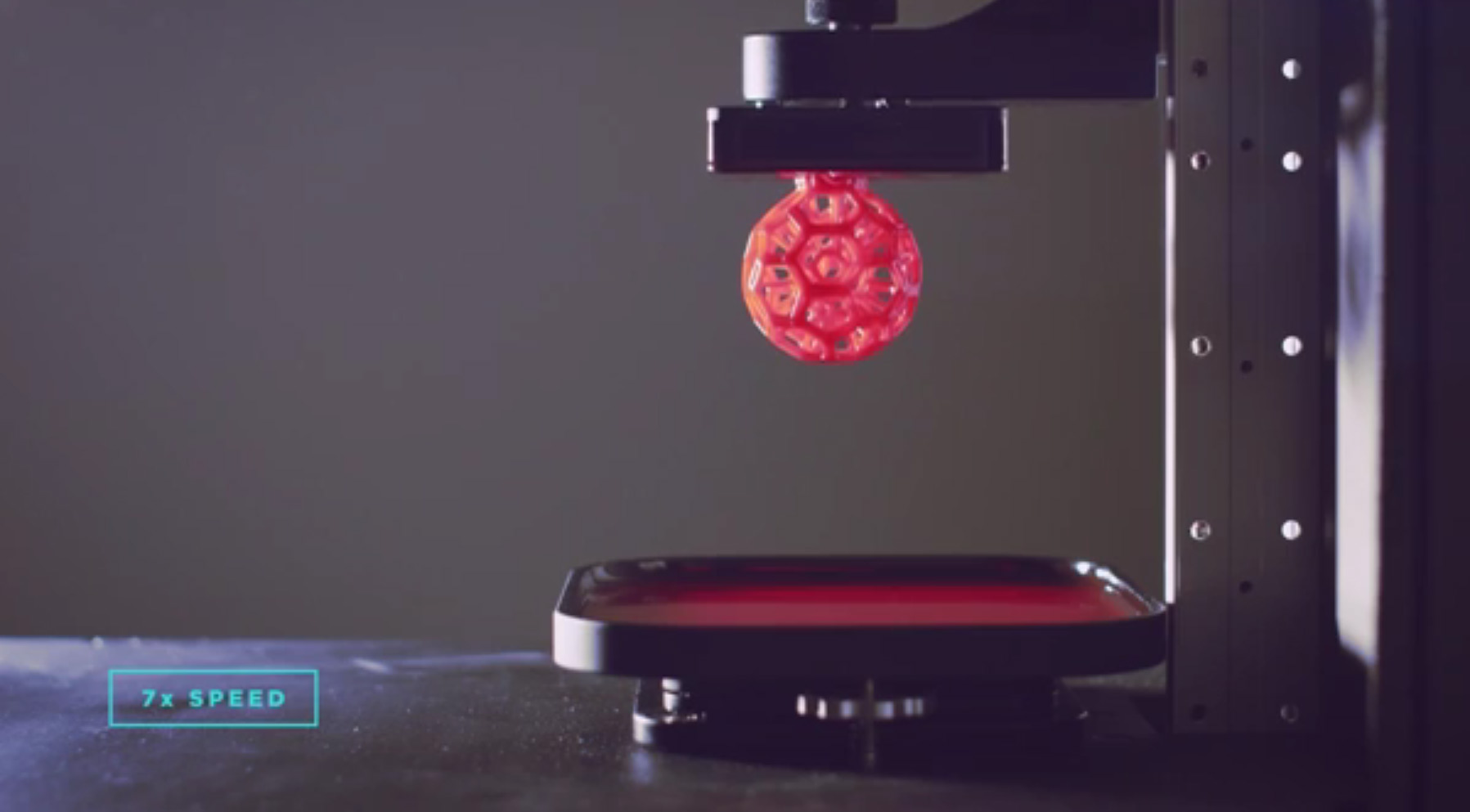 Shown off at the TED conference in Vancouver, USA, the Carbon3D technology is known as CLIP, or Continuous Liquid Interface Production Technology and beyond working at a far faster rate, it looks very different from your standard layer by layer system. It works in a similar manner to stereolithography technology, whereby a laser cures a photosensitive resin, but in the case of CLIP, oxygen is used as an inhibiting agent to control the shape of the product, as it is fashioned from the pool of liquid resin.
[yframe url='http://www.youtube.com/watch?v=VTJq9Z5g4Jk']
That's minutes ticking by, not hours
This "dead zone," created by the oxygen that prevents the light from curing in that particular area, can be as thin as 10s of microns, thereby allowing for far finer construction than traditional 3D printing. Since the curing is all completed as part of one (liquid) pool of resin too, the finished structure is far stronger than layer by layer printing as well.
"If 3D printing hopes to break out of the prototyping niche it has been trapped in for decades, we need to find a disruptive technology that attacks the problem from a fresh perspective and addresses 3D printing's fundamental weaknesses," said Jim Goetz, Carbon3D board member (via 3Dprint). "When we met Joe and saw what his team had invented, it was immediately clear to us that 3D printing would never be the same."
To help fund development of this new technology, Carbon3D received backing from venture capital firm Sequoia Capital, which has helped the 3Dprint firm drum up over $41 million in investment over the past couple of years. Now that it's debuted it's disruptive technology however, it will be interesting to see whether any of the big players try and buy it out.
KitGuru Says: The speed, accuracy and strength of this new 3D printing technique certainly is interesting. But what do you guys think? Is it enough to get 3D printing into more industries?