Although far from the mobile powerhouse it once was, Nokia still has a name and some services that are worth an impressive sum. Now it's down one, after selling its HERE mapping service to a consortium of German car manufacturers for 2.8 billion euros (£2 billion). Together BMW, Audi and Daimler beat out the likes of app-based car service Uber and Chinese search giant Baidu.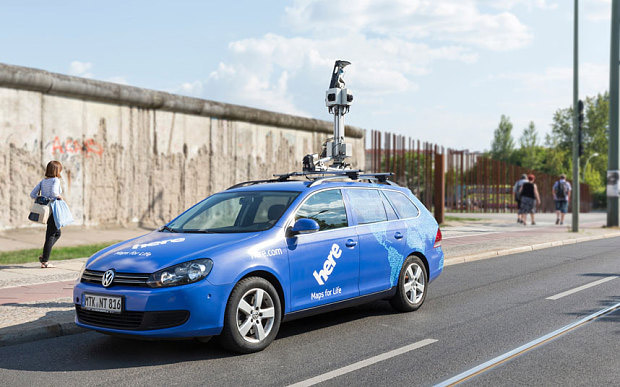 Although details on the day to day dealings have been thin on the ground, there's been rumours of discussions and deals being struck behind the scenes for Nokia's HERE platform for some time now. It was thought that its purchase by the likes of Uber would have made the company's own entry into the driverless car market far easier, since it could leverage Nokia's system for navigation purposes.
It seems likely that the winning bidders will use it for the same sort of purpose, forwarding their own autonomous vehicle developments. Since the consortium includes BMW however, which is already entered into a partnership with Baidu to help it develop the self-piloting vehicles, it's not clear whether the Chinese tech firm will benefit from the deal.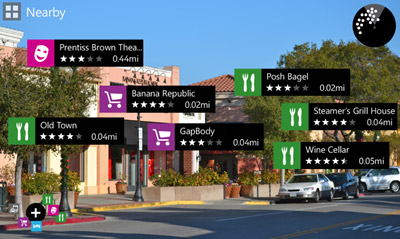 HERE also offers street-level information too
Regardless though, this move will allow the car makers in question to compete more closely with Google, which has been driving public interest in driverless vehicles for some time. While every manufacturer has been showing off automated parking and smart-cruise-control systems for years, Google has been one of the few developers to push the idea of the completely hands-free driving experience.
Other aspects of the deal may allow for a neat little side business for the consortium too. As the Telegraph points out, HERE is currently used in the majority of satellite navigation devices in Europe and America. While the sale of such devices is dwindling as people use their smartphones for the same task, in the near future sales of that sort of hardware could help offset the cost of purchase.
Discuss on our Facebook page, HERE.
KitGuru Says: With HERE sold off, Nokia is starting to run low on companies. It will be interesting to see if it uses all of its new found capital to revitalise its smartphone business, even if it has sold the manufacturing arm to Microsoft.
Image source: HERE, Wikimedia