Although Apple, Baidu, Tesla and many other companies are all working on bringing fully-autonomous vehicles to our roads within the next decade, the first crop of licensed users won't be people like you and me, but construction crews. Before the end of the year, Florida will begin deploying autonomous construction trucks, which can help deliver materials and other equipment to roadside workers, without the need for a driver.
The specialised, driverless vehicles have already been demonstrated as able to travel to a location based on GPS coordinates or can follow a human controlled vehicle with ease, cutting back on the amount of employees needed for certain jobs. The trucks can also be used as a blocker to help protect construction crews while working, without endangering a driver.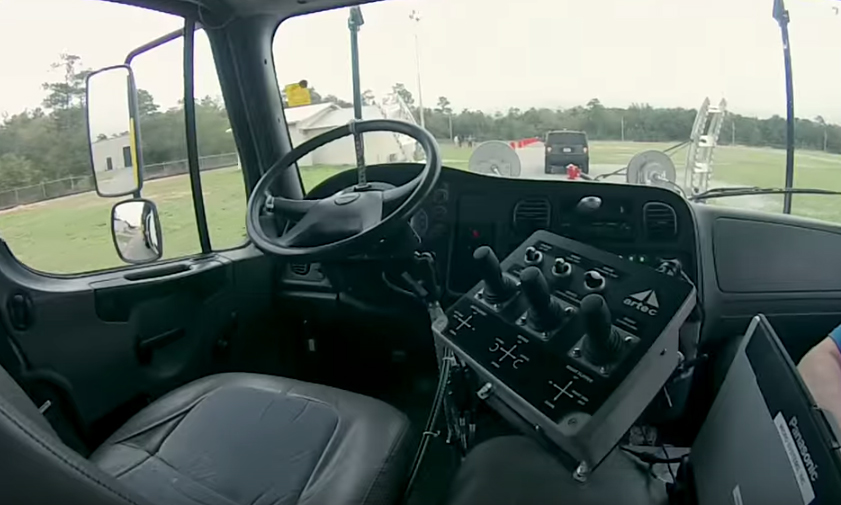 To further improve safety for the workers, extra padding and protection "crash cushions" have been added to the rear of the vehicles, according to the Guardian.
[yframe url='http://www.youtube.com/watch?v=s1QHSWWdwyE']
Although autonomous cars for end users is the pipe dream project that may one day see our roads much more like those in Minority Report and iRobot, in the near future commercial and enterprise vehicles will likely be the first replacements, with taxis and public transport following shortly after.
Discuss on our Facebook page, HERE.
KitGuru Says: If you're a commercial driver with plans on a long career, learning some extra skills in the next few years would be a solid plan.