Although diabetes in both its types is much more manageable today than it was in the past, it's still far from an easy condition to live with and there are some nasty health problems that can go along with it. Looking to help alleviate issues with feet and swelling, Siren Care has announced a new pair of diabetic aimed socks, which can help track and prevent problems with the feet.
Although not the first smart-tech firm to develop footwear solutions for diabetic swelling tracking, Siren Care's solution is much closer to the skin than shoe or insert sensor suites. The socks feature temperature sensors woven into the fabric itself, which are sensitive enough to detect inflammation. Those sensors constantly upload data to your smartphone and the companion app, which lets users keep track of their foot health.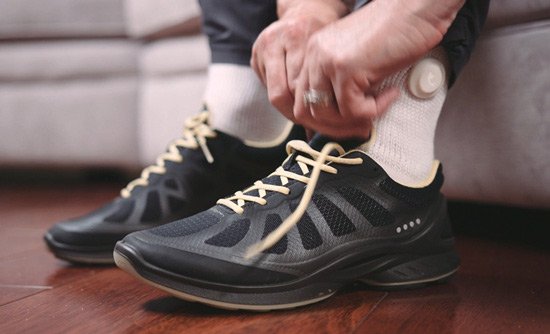 The idea is that if a problem is detected, the app will send an alert to the wearer's smartphone to get them to check on their foot.
"It could be something as simple as you have a shoelace tucked into your shoe and don't feel it and you can get an injury from that," said Siren co-founder, Ran Ma.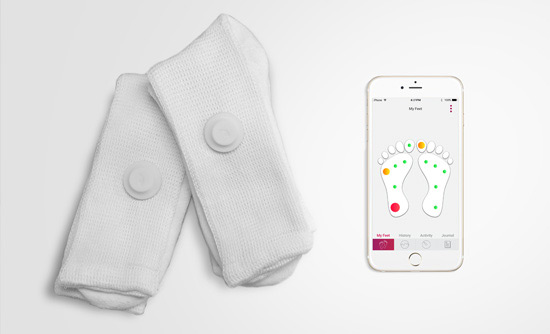 The socks are only powered on when worn and are designed to last around six months, with no need to charge them. As TechCrunch explains, they're entirely machine washable too, which is a very good thing.
This is just the beginning for Siren though, which claims that it can fit sensors that can detect pressure, light, moisture, as well as RFID and LEDs, seamlessly into different fabrics. This opens up all sorts of doors for future smart garments.
The Siren Care socks aren't quite available just yet, but are up for pre-order on the official site for $120 per seven-pack box.
Discuss on our Facebook page, HERE.
KitGuru Says: If you could make any of your clothing smart and/or connected, what would you like it to be able to do?