Remember Looper? The big critic quote that was circulated around a lot near its release was "this decade's Matrix," which for any uber nerd and action film fan is about as crack-like as testimonials go. Unfortunately what we got wasn't even close to that, with some poorly executed plot points and weirdly unexplained nuances, like TK powers. However, while the movie may have suggested that levitating objects a few inches above a surface wasn't particularly useful, some researchers at the University of Tokyo disagree and have managed to achieve the same effect, using sound waves.
The levitation of objects using this technique isn't particularly new and has been achieved by researchers in the past, but what's impressive here, is that they've been able to move the objects around within a 3D space by controlling the strength and direction of the waves. Traditionally a flat, reflective plate was used opposite the generating speaker, trapping the particle or object within the waves. However, in this instance the researchers used multiple speakers and modulated them to move items around.
[yframe url='http://www.youtube.com/watch?v=odJxJRAxdFU']
It's not just individual particles either, but droplets of water, LEDs, pieces of wood and even a small screw.
While sound waves are used to suspend the particles and objects, it's a near silent operation since the frequencies being used are beyond the range of human hearing. However applications outside of the lab may need to be carefully considered, since animals or other devices could be affected by the noise output.
But what use does this all have? Theoretically, it could mean that this sort of technology isn't beyond the realms of possibility any more: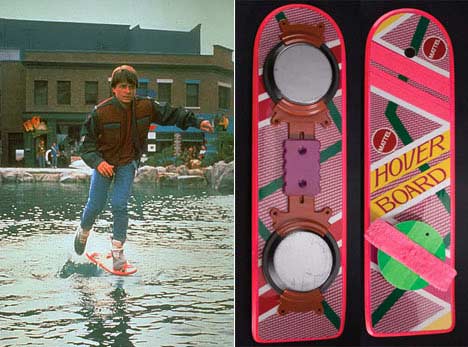 On top of that, Wired has it that McLaren has recently announced it will ditch windscreen wipers in favour of ultrasonic vibrations that dispel rain from the windscreen.
KitGuru Says: What else could we do with hover technology?