Space X has completed two major stages in its latest launch mission, sending a new docking port to the International Space Station (ISS). The payload has successfully been delivered into orbit around the Earth and the first stage booster has landed back on solid ground, marking only the second time Space X has achieved it.
The main purpose of Space X's mission in the early hours of this morning was to deliver the new docking port into orbit, with a planned Wednesday rendezvous with the ISS. When delivered, the part will allow for future automated docking with the station by new Dragon and Starliner crewed craft.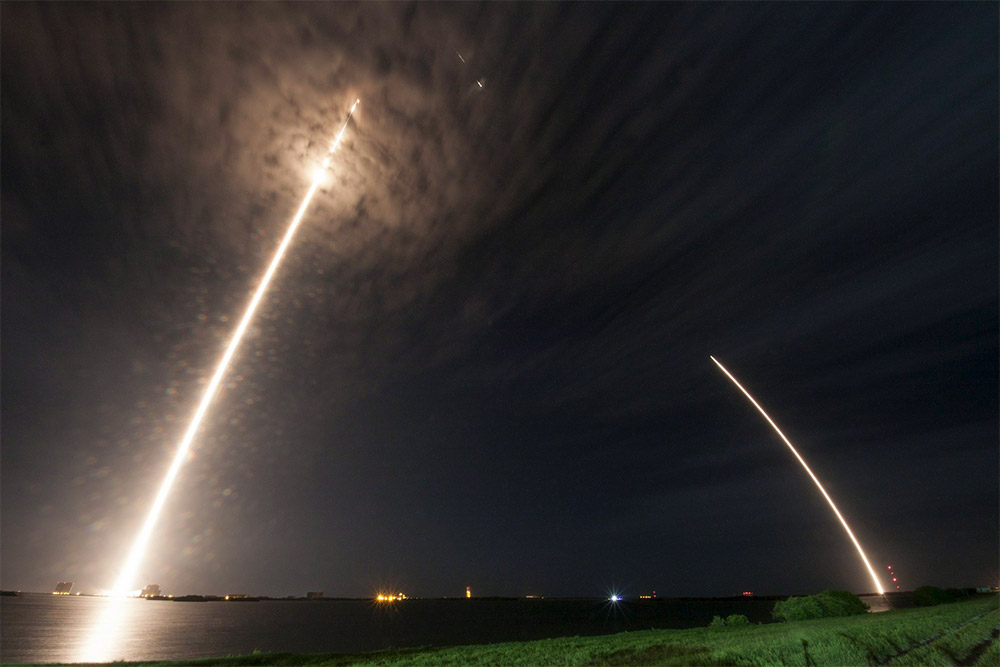 Space X also appears to be working on some sort of orbital space cannon…
Although we will need to wait for the middle of this week to find out if the new station component has been successfully received and installed, we do know at least that it now sits in a stable orbit. Better yet, Space X was able to recover the first stage of its Falcon 9 rocket, this time back at Cape Canaveral Air Force Station.
Although Space X has recovered five such boosters in this manner, this is only the second time it has achieved the feat over land. Due to higher-speed launches requiring larger amounts of fuel to return to solid ground, in general Space X looks to have the boosters touch down over water, which it has met with mixed success over the past couple of years.
However its launches this year have been far more successful, with the company looking quite capable of reducing launch costs in the future as it continues to improve reliability of its launch vehicles.
Out on LZ-1. We just completed the post-landing inspection and all systems look good. Ready to fly again. pic.twitter.com/1OfA8h7Vrf

— Elon Musk (@elonmusk) July 18, 2016
CEO of the company Elon Musk tweeted out shortly after the most recent landing, claiming that the first post-landing inspection of the rocket looked good and that the booster could likely fly again soon.
Discuss on our Facebook page, HERE.
KitGuru Says: Another success for Space X. Although it still needs to improve its ability to reliably hit launch schedules, it's making big strides in launch efficiency. It's exciting to think that it won't be long until it begins launching humans up to the ISS and from there, perhaps beyond.