One of the biggest technological deals in the UK's history is set to take place later this year, after it was agreed that Japanese telecoms company, Softbank, will purchase ARM Holdings for £24.3 billion. Although it still needs shareholder approval, the buyout would overvalue stock by more than 43 percent.
Founded in 1990, ARM is a Cambridge based semi-conductor manufacturer and software design firm which represents one of the UK's biggest homegrown tech firms. With more than 3,000 employees and yearly revenue just shy of a billion pounds, it is a dominant presence in the smartphone and tablet internal-hardware market.
Softbank however is a global force on a different scale. Having previously purchased the Japanese arm of Vodafone and the Sprint mobile carrier in the U.S. (thanks BBC), it has continued its strong expansion and plans to do the same with ARM.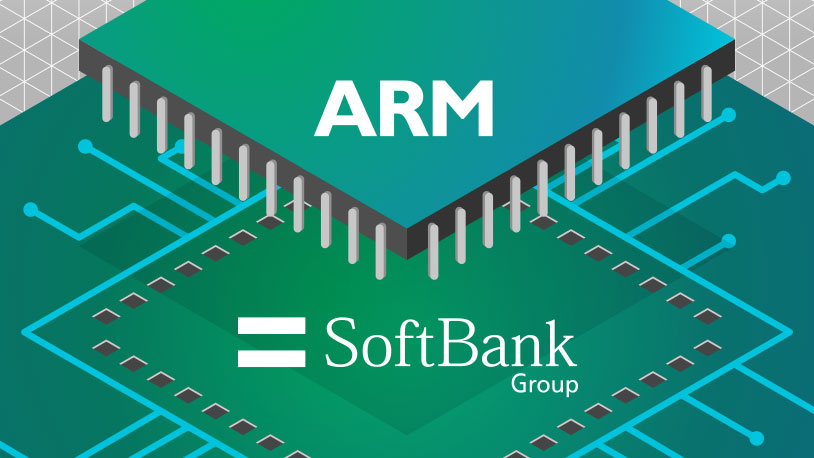 The company has assured shareholders and employees that ARM won't downsize should the acquisition take place and will in-fact see its workforce more than double in the next five years. Senior management will also stay in their current roles we're told.
It's thought that with many companies looking to invest further in Internet of Things development, Softbank is hoping to leverage ARM's strong position within the mobile chip market to make it one of the major providers for future smart-connected devices.
Of course share holders could put a dampener on any plans for a deal and there is always the possibility that newly appointed British Prime Minister, Theresa May, will use this case as an example of her cracking down on foreign takeovers of British firms, but both seem quite unlikely.
Discuss on our Facebook page, HERE.
KitGuru Says: What other British tech firms would you put on the same level as ARM? There aren't many.