Space X has had to push back its first launch since a refuelling accident late last year, to the 14th January. Although it was initially scheduled to launch its Falcon 9 rocket with a payload of Iridium satellites on Monday, 9th January, winds and other adverse weather conditions have forced it to delay it for a few days.
Launch moving due to high winds and rains at Vandenberg. Other range conflicts this week results in next available launch date being Jan 14.

— SpaceX (@SpaceX) January 8, 2017
Although Space X has taken some flak for pushing off the launch, with some suggesting that it will need to overcome weather issues for regular launches in the future, it's important that it gets this first launch since the accident right. While the fast turn around with its investigation into the explosion last year has helped restore some confidence in the company, losing a multi-hundreds of millions payload doesn't encourage contracts.
Space X was on a real roll in 2016 until September. Then, just as it was preparing to launch a Facebook backed satellite that would have helped bring internet access to many remote parts of Africa, a refuelling issue caused a monumental explosion that took the payload, the rocket and good chunks of the launch infrastructure with it.
With such a costly accident, an investigation was quickly launched and much like the previous 'rapid unscheduled disassembly' (RUD), Space X has now found what it believes went wrong.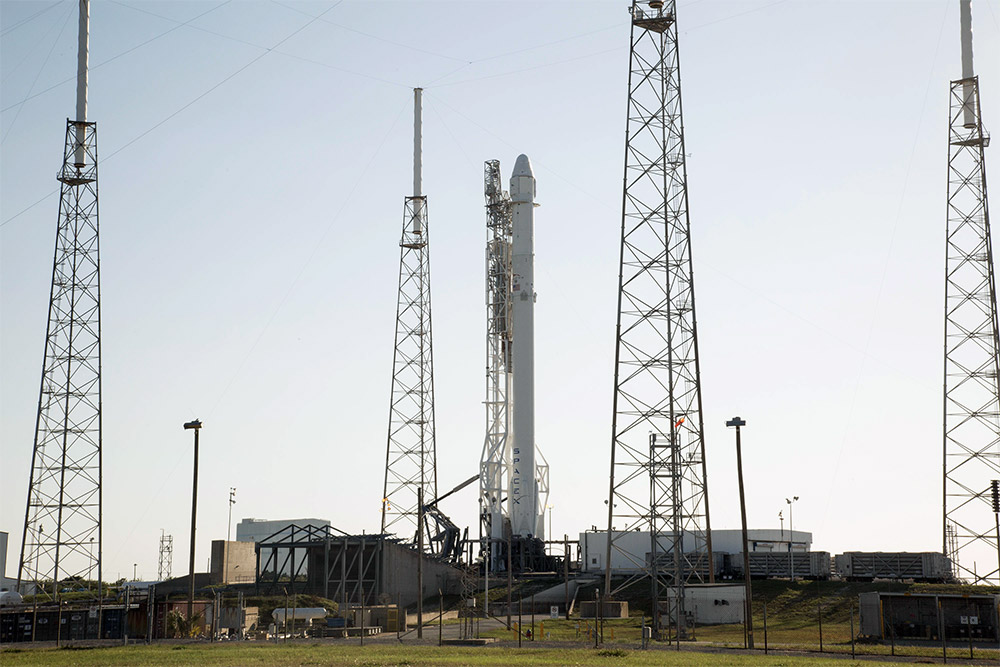 As the company explained on its blog, in cooperation with the Federal Aviation Administration and the U.S. Air Force, Space X discovered a failure with a "pressure vessel," essentially a pressurised tank, within the second stage liquid oxygen tank. Liquid oxygen seems to have collected between the vessel and its overwrap liner, which lead to ignition and ultimately the explosion which took the entire rocket with it.
The pressure vessels inside the liquid oxygen tank are used to maintain pressure in the tank, releasing compressed helium to take up the space vacated by fuel as it's consumed by the rocket engines. That helium is believed to have been so cold, it caused the formation of solid oxygen in the main tank, which presented even more potential for an explosion.
[yframe url='http://www.youtube.com/watch?v=mBcoTqhAM_g']
Moving forward, Space X will raise the temperature of the helium as it is loaded and will use a previously used, more proven, Helium loading technique. In the future though, Space X plans to redesign its internal pressure vessels, so that Helium can once again be loaded at ultra-low temperatures.
Discuss on our Facebook page, HERE.
KitGuru Says: With the conclusion of the investigation, Space X will now launch its next rocket on 8th January. Fingers crossed the Helium temperature was the main issue and that it will be sorted moving forward.