A new trial of an interesting technology is set to take place in London in the near future, designed to combat public urination. Instead of highlighting those responsible, filming them or threatening legal action later, this particular bit of tech is a hydrophobic paint job for local surfaces, that when sprayed with water – or in this case, urine – splashes back, creating a further incentive to wait until an appropriate location can be found.
The walls that have been coated in this special paint are said to be near two popular drinking locations in Shoreditch and Dalston in East London. While the local council are understandably not letting on exactly where the paint has been applied, they do hope that it will be a low-cost solution to the problem. Coating the walls in the liquid-repellent paint cost it around £1,000.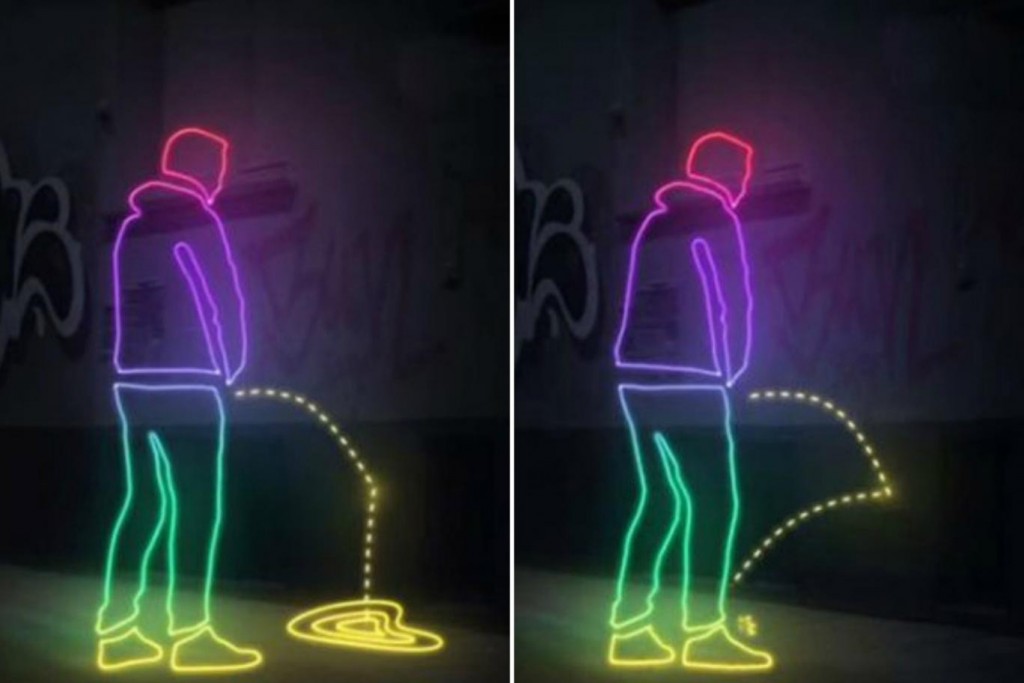 Source: Hackney Council
Some particular areas have a real problem with public urination. While the act itself is distasteful, the build up of urine can create nauseating smells and is something that must be cleaned up on a regular basis. It's hoped that with the hyrophobic paint in place, people will find somewhere more appropriate to relieve themselves.
However trials elsewhere in the world haven't been well accepted by the public. In San Francisco although the trial seemed to discourage people from urinating in those specific areas, some argued that it didn't address the issue of homelessness which was the cause of it in that city (as per BBC).
In London however the problem is perceived as late-night drinkers stumbling home and finding a wall to relieve themselves on. Perhaps the prospect of wet shoes will dissuade them in future.
KitGuru Says: I would imagine people will just see this as a competition: how far back do you need to piss from to make your shoes safe?