In a leak on the HTC website, excited virtual reality fans have discovered the final, commercial version of the HTC Vive headset. It looks quite similar to the original, with a few noteworthy changes, but it's the controllers that really look different. Overall though, everything is just much more polished, making people wonder if this will be the second devkit that HTC/Valve send out.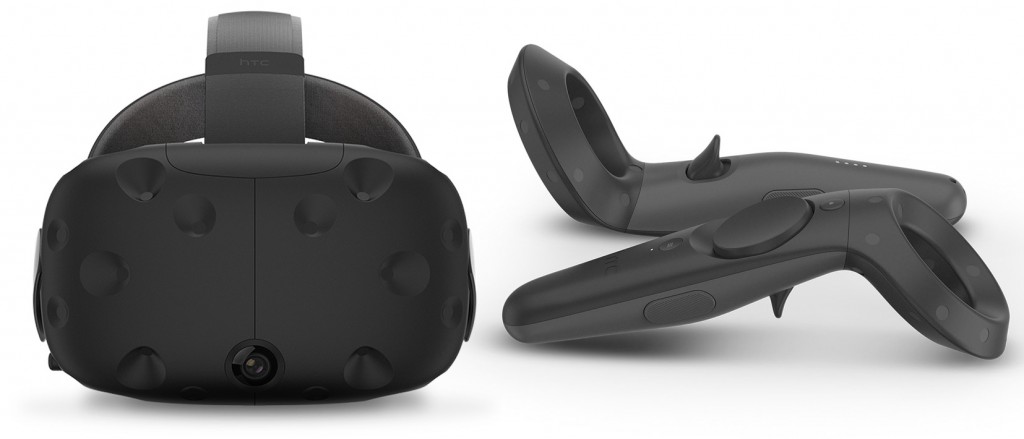 When it comes to the headset itself, the most obvious difference is the hidden cables, which are now contained within the head band it looks like. The whole thing has a more understated look and the front-facing camera has now been moved to the bottom of the faceplate, rather than the middle.
It's interesting that it's no longer in stereo, but it may be that it's more just to give an indication when you are approaching a wall or objects, or even if a pet runs under your feet.
The controllers are much more different however and look far less developer-like. They're smaller, more refined and have a more obvious trigger mechanism. The fact that they have a stripped back design should allow for some interesting uses of them too, making things like slingshots easier to achieve without clacking them together.
KitGuru Says: Anyone here more interested in this than the Oculus Rift? I have to say the room-scale tracking I tried at i56 had my allegiance wavering.