With the announcement that electric car maker, Tesla Motors, was set to swallow up SolarCity, it became obvious that Tesla was looking to do more than make cheap, environmentally friendly cars. Now it wants to help power cities during peak times, by building giant battery facilities.
The first city that Tesla will trial its new power storage facility is Los Angeles. Following on from the Aliso Canyon methane leak in 2015, the city is lacking in power which concerns some that during winter there may be rolling blackouts. To try and stop that happening, Tesla will be adding a large number of high-capacity power packs to a power substation to ease the pressure off at peak times.
The Southern California Edison Mira Loma substation, will be equipped with 20MW/80MWh Powerpacks – enough to provide up to 2,500 households with power for a day if needed. While that might not seem like a lot in a city with a population near four million, this energy storage system is somewhat of a trial, but also one that could be brought online by the end of 2016.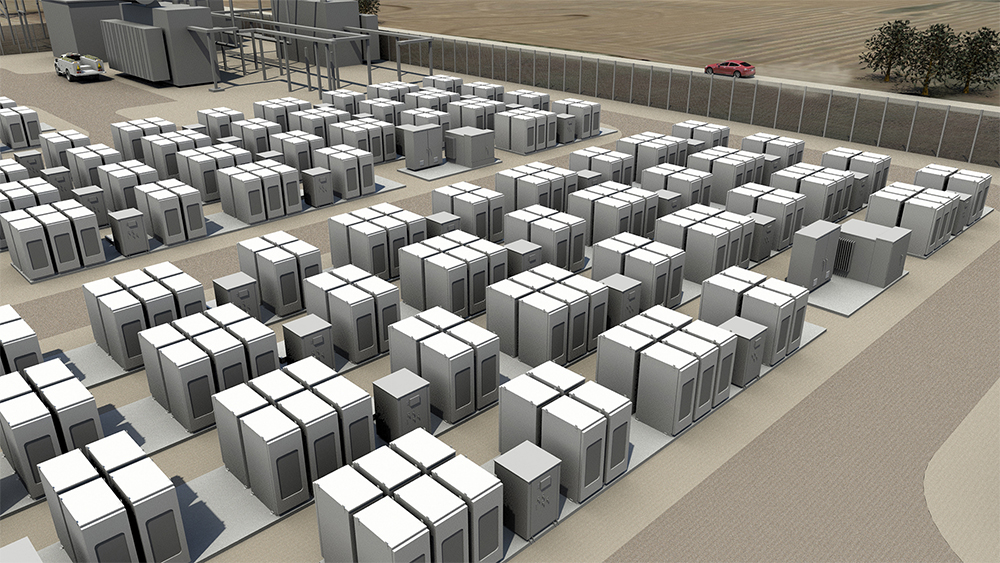 Source: Tesla
The plan is that during the night the Powerpacks will charge up and then during the day or especially peak periods where the grid is struggling to keep up, they can engage and deliver enough power to ease things off a little.
The quick turnaround on this project is only possible we're told, because of the Gigafactory starting to come online. In just three months it will produce all of the lithium-ion cells required for the Powerpacks.
This is being heralded as a landmark trial by Tesla, which says in its blog post announcement that this could be the wave of the future, where powerplants and substations all over the world also build large power storage facilities, letting them ease off pressure during peak hours, which will make the whole grid more reliable and less stressed.
Discuss on our Facebook page, HERE.
KitGuru Says: This makes a lot of sense. It might be a bit of a drop in the bucket compared to the power requirements of LA, but a combination of greener energy solutions and power storage seems like it could be the best way forward.