The biggest market for electric cars that is also generating huge growth in the industry, is China by a landslide. However the U.S. isn't too far behind and while those two are outliers in terms of the existing market, many other countries, the UK included, are showing decent growth in the sector.
Although there has been much debate over the past decade or two of what the fuel of future vehicles will be due to fossil fuel pricing and global warming, electric vehicles have pulled ahead in recent years and could very well be the transport medium of the future. Judging by new data from research firm Accenture, that looks to be a trend that is increasing globally.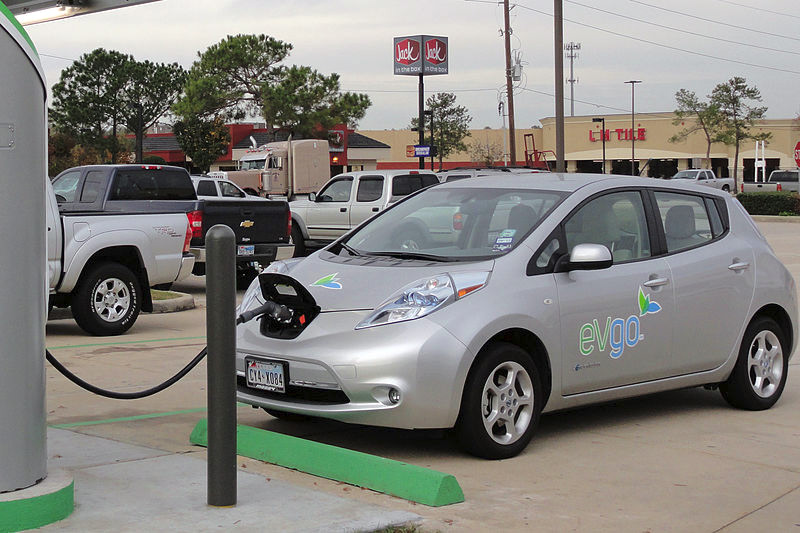 It will need some time to ramp up though. As it stands, electric vehicles only account for 0.3 per cent of total worldwide vehicles, or some 270,000. Currently these vehicles are concentrated in China and the U.S., the markets of which are both much more favourable to electric cars at the moment. However based on a number of governmental and market factors, Accenture believes that countries including Norway, France, Germany, Japan and the UK, show excellent growth in the market.
The Netherlands is seeing the biggest growth, though its market size is far smaller.
Accenture said that this evidence should encourage governments to drive for more electric car adoption and to help bring the cost down for the average consumer.
"What is clear is that government policy can rapidly change the rules of the game, more than any other factor," said Christina Raab, managing director in Accenture's Automotive practice. "For example, China has set targets for EV and plug-in hybrids to make up seven percent of total car sales in 2020 and 40 percent in 2030, reaching an estimated 15.2 million units. In parallel, China is hoping to see breakthroughs in battery and motor technology, while planning to build a nationwide charging network."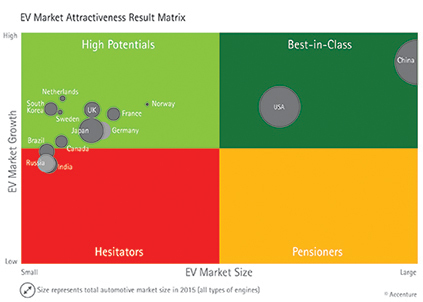 In contrast to the high-growth sectors though, there are countries which Accenture believes are falling behind the current trend. In particular it highlights Russia, India and Brazil as having poor infrastructure for electric vehicles and low fuel prices, which have proven to be the biggest stumbling blocks for EV adoption.
Discuss on our Facebook page, HERE.
KitGuru Says: I would buy an electric car if I could afford it, but they are not cheap cars. Roll on the Tesla Model 3 – that should really help change the game. Especially when other manufacturers look to compete with it directly.