Although we're all aware that sitting down for extended periods of time isn't good for us, the fact that gaming is as engaging as it is means that we're unlikely to ever stop doing it; so the best we can do is make sure we're comfortable and well supported during those long sessions. That's where Vertagear comes in, with its new line of racing-seat inspired gaming chairs which have comfortable padding, proper back support and a solid construction that should last the test of time.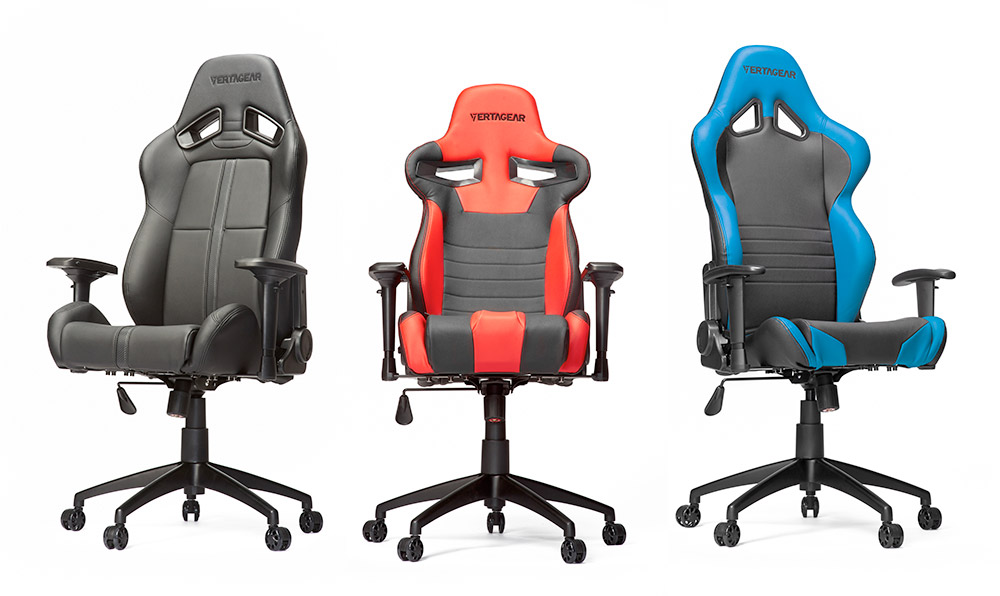 The three models now available at retailers like OcUK, include the SL2000, SL4000 and SL5000. All three feature the same steel frame, foam padding, PVC leather, aluminium feet and adjustable height, arm rests back and tilt function, but their available colour choice and padding type differs. This is what gives the SL4000 its more gamer look, whereas the SL5000 is for the more refined, understated player.
Or more likely the gamer that wants to get away with calling the purchase a work expense.
[yframe url='http://www.youtube.com/watch?v=ERbR38_QSak']
Available starting today, pricing starts at £185 for the SL2000, with the SL4000 costing a little more at £215. The Sl5000 however pushes things up to £230. All prices inclusive of VAT.
Discuss on our Facebook page, HERE.
KitGuru Says: After years of ever encroaching back problems, I finally purchased a nice, supportive chair a few months ago and it's made a big difference. While I can't speak for the quality of this range specifically, if you spend many hours a day at your desk, it's worth investing in something that can help protect your back.