A couple of years ago, the Peachy Printer hit Kickstarter, promising backers the world's first $100 3D printer. The team behind the product wanted just $50,000 Canadian dollars to get the project off of the ground but the project caught on with the wider web and they ended up with well over $600,000. However, the company is now broke and production has been suspended as the campaign's financial manager embezzled $320,000 of the campaign funds on building himself a new house amongst other personal purchases.
Rylan Grayston was one of the creators of the Peachy Printer and is the CEO of the company. Yesterday, he posted a lengthy Kickstarter backer update, letting them know that over a year ago, the Peachy Printer's financial manager, David Boe, took around $320,000 of the company's funds to build his new house without telling anyone.
According to the post, the Peachy Printer team wasn't set up as a legitimate company when the Kickstarter campaign went live, so all funds went into Boe's personal account, to be transferred across later. Once the corporate bank account was all set up, some money was transferred but not all of it, he admitted to doing this in a video apology as part of the Kickstarter update, which you can watch HERE. You can see a picture of his new house below: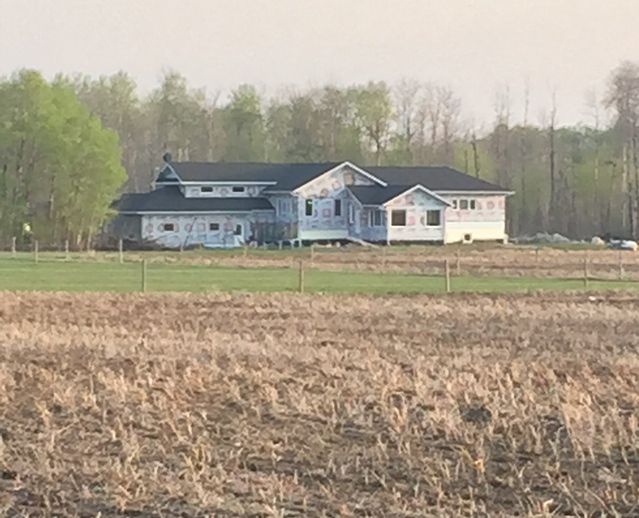 Boe admitted that he did not tell anyone else in the company about his plan to use campaign funds for his personal gain and he apparently had a plan to recoup the money and pay it back without anyone noticing. From the sounds of it, Rylan Grayston gave Boe some time to come up with the money in order to settle this without getting the police involved but all other options have been exhausted and now, they are forced to go public about the hold up.
Boe is no longer a part of the company and a police report has been filed. Grayston is now encouraging any backers to contact the company's local police department with a complaint. There is a summary of events and evidence to be found, HERE. 
KitGuru Says: This isn't the first time that a Kickstarted company has been hit with a controversial set back. It does seem a little fishy though, as this all occurred over a year ago and yet no police action seems to be taking place yet.