Right now, the European Commission is going through an antitrust inquiry, which has revealed a few interesting tidbits about the state of geographical content blocks throughout Europe, with apparently 74 percent of fiction TV licensing deals demanding that blocks be placed to restrict content to specific countries inside of the EU.
The EU currently wants companies selling digital content to citizens within Europe to do so across the whole continent, removing region blocks from the equation. After surveying retailers in the EU and companies offering digital content, the Commission's findings have been made public, showing the state of content licensing in Europe right now.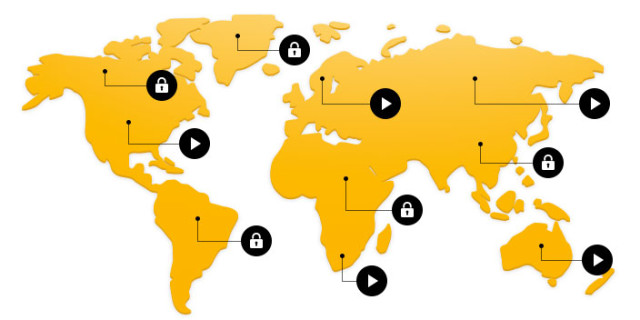 Around 1400 companies responded from all 28 member states. When it comes to physical items, content not making it to certain countries often comes down to retailers not wanting to do business abroad. However, when it comes to digital content, things play out quite differently.
As a TorrentFreak report points out, 68 percent of digital content providers told the Commission that they do use geo-blocking on certain countries within the EU and 59 percent of those said that this was due to contract terms. When it comes to specific types of content, geo-blocking rates differ, for instance, fiction TV is blocked on a country by country basis 74 percent of the time, while films are blocked 66 percent of the time.
This is all useful information for the European Commission's case to try and wipe out geographical content blocks within Europe.
KitGuru Says: Geo-blocking rates are pretty high, especially when it comes to TV and film. However, hopefully this will go down significantly depending on how the EU's antitrust case goes. Do any of you have to deal with geo-blocks on a regular basis?